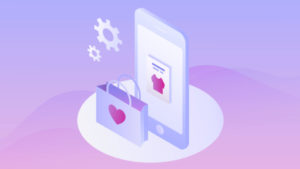 Facebook and Instagram generate majority of sales coming directly from paid social 34% of traffic, 28% of orders and 26% of the total order value for large online fashion retailers comes directly from search and social sites including Google and Facebook, new global research suggests. Of all traffic arriving directly from paid social, 80% is from Facebook and Instagram.
And the data suggests mobile phones dominate: 76% of all traffic, 64% of all orders and 59% of the total order value for large enterprise fashion eCommerce brands comes from smartphones.
The study by Nosto, the eCommerce personalisation and retail AI platform analysed 1.19 billion visits to eCommerce sites globally during the busiest three months of the retail calendar (Dec 2018 to Jan 2019). 24% of visits were to enterprise fashion sites with annual sales of $50m or more. The research tracked all traffic sources based on the 'last click' (where a visitor was prior to landing onto an eCommerce site).
The Impact of Paid and Organic Search and Social Media on Fashion eCommerce

While organic and paid social appear to generate 9% of all traffic to enterprise fashion eCommerce based on the last click model, the full impact of social is likely to be significantly greater, according to Jim Lofgren, CEO of Nosto:
"Social sites such as Facebook and Instagram are important destinations for branding and product discovery, especially in the fashion space. You can't judge their full power only by looking at the last click from either paid or unpaid sources that are driving visitors to merchants' stores. Instagram in particular is an extremely popular platform on which shoppers follow fashion influencers to learn about new styles and brands, but that higher-funnel discovery process won't show up in eCommerce marketers' website analytics data."
"The modern eCommerce fashion shopping journey is highly complex, and more often than not the shopper finally arrives at a retailer's site by heading there directly or via Google search. This continues to pose challenges for eCommerce brands trying to evaluate the ROI of their marketing spend," added Jim.
Nosto's examination of the direct impact of social media on enterprise fashion eCommerce reveals that of the four main social networks (Facebook, Instagram, Pinterest and Snapchat) Facebook and Instagram are the biggest drivers of traffic and orders from paid and organic social.
Within paid social, Facebook accounts for 73% of all traffic, 89% of all orders and 86% of the total order value. In organic social, Facebook represents 53% of traffic, 59% of orders and 56% of the total order value.
Instagram generates 41% of all organic social traffic, 41% of all organic orders and 43% of the total organic social order value. On the paid social side, Instagram generates 16% of all traffic, 10% of all orders and 14% of the total order value.
Of the other social networks, both Snapchat and Pinterest account for 3% each of direct organic social traffic. However orders resulting directly from organic Pinterest and Snapchat activity based on the last click are negligible. In paid social Snapchat drives 10% of traffic and 1% of orders, implying a stronger branding and awareness value currently.
Aside from search and social, the study reveals visits and transactions for enterprise fashion eCommerce sites are either generated by direct traffic (when shoppers directly type the eCommerce site's web address into their phones and computers); from sources such as marketing emails, ad networks and affiliate sites; or from dark social (mostly from people sharing links to the eCommerce sites in emails, text messages and messaging apps).
Nosto's fashion retail customers include Gymshark, Agent Provocateur, Aquascutum, Everlast, Helly Hansen and Volcom.
Source: Nosto