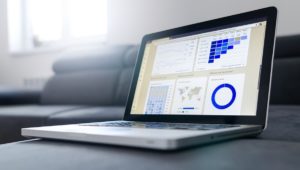 Instagram and Amazon are proving to be serious challengers to the Google–Facebook duopoly, with digital marketers choosing to invest more-and-more in the platforms, according to research from Marin Software.
Over 450 B2B and B2C digital marketing professionals were surveyed in the US and the UK and it was found that, though paid search (39 per cent of total budget) continues to dominate digital advertising, the playing field is levelling out with paid social capturing 18 per cent of budgets and display 16 per cent.
Looking at that paid social budget, brands are now spending almost as much on Instagram (21 per cent) as they are on Facebook (27 per cent). However, this doesn't mean Facebook is just taking money from itself, because 67 per cent of marketers say Instagram spend will come from incremental budget rather than transferring from Facebook.
60 per cent of digital marketing professionals plan on increasing their Amazon spend over the next year – 55 per cent seeing it as a significant growth opportunity. Despite this, 37 per cent of those surveyed said that the campaign management tools on Amazon are not optimal and 23 per cent said the reporting tools are not as established as other channels.
Interestingly, Google was voted as being the most trusted publisher by respondents, giving it an average score of 4.5 out of five with 98 per cent rating the search giant as a four or five on the trust index.
Nonetheless, marketers are still looking toward new ad formats to capture consumer attention. 84 per cent of respondents who use paid search (SEM) are currently using or planning to use Google's Responsive Search Ads format, and 65 per cent say they will increase their use of Shoppable Images this year.
Video (32 per cent) is still seen as the most effective social ad format, followed by image ads (26 per cent), Instagram Stories (23 per cent), and carousel ads (19 per cent).
"This year's report shows a shift in advertising spend as marketers explore alternative channels and emerging ad formats," said Wes MacLaggan, SVP of marketing at Marin Software. "The digital advertising landscape continues to evolve, with advertisers struggling to close the skills gap as publishers innovate. At Marin, we're seeing a greater emphasis on video and new ad formats like Responsive Search Ads and Shoppable Images to gain mindshare and drive growth. The eCommerce landscape is a hotbed of innovation, presenting retail brands with many opportunities and some challenges to navigate."
Source: Mobile Marketing Magazine