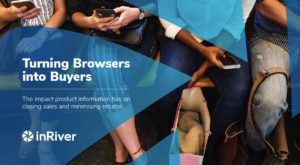 A new report from inRiver, a leading provider of product information management technology, reveals that almost half (45%) of consumers go to Amazon first when looking for a specific product. The online giant has become a go-to source for product information, price comparisons and consumer reviews.
In contrast, just 28% turn to a search engine first in their search for a product, and only 11% visit a brand's website as a first source of information. The just-released report looks at the quality of product in relation to turning online shoppers from browsers to buyers, based on insight from 6,088 consumers across Europe.
The time to convince shoppers to purchase is short. 41% of online shoppers won't consult another online store if all the information they need is provided in the first shop they visit. But one third (31%) will move to another website within 10 seconds if general product information is lacking. The most commonly searched for information is price comparisons (74%), general product information (fabric, ingredients etc.) (41%) and reviews (58%). Other data is even more crucial to purchasing decisions: consumers will abandon their virtual shopping cart instantly and turn to another retailer to make the purchase if images (20%), information on availability (25%) or information on pricing (39%) are missing.
With short attention spans from consumers, brands and retailers have to choose the right medium of information. One third (33%) of respondents say videos that show products in different contexts are most helpful in their buying decision. Almost one fifth (18%) of respondents want to see products demonstrated by influencers. The impact of influencer marketing rises to 28% among 18-24-year olds, suggesting there are ways to give shoppers more confidence in products than they currently have. YouTube is the most trusted platform for video information about products (49% trust the platform the most) followed by Facebook (32%).
Thor Johnson, CEO, inRiver comments: "Consumers are dismissive of brands and retailers who do not instantly deliver the information they need. Adding a limited number of pictures to the general product information is no longer good enough. Consumers' expectations have increased, and they want to see products in context, as they would in-store, to give them the confidence to buy. Good product information is essential in turning browsers into buyers."
Expectations Misalign with Reality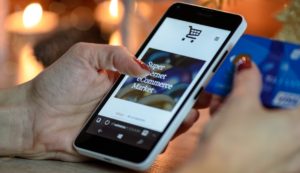 94% of online shoppers say product information is important or critical to their purchasing decision. However, only 11% of online shoppers say the products they order online are always what they expect them to be. Misleading or incomplete product information or specifications often cause a huge disconnect between consumers' expectations and the actual product.
Of the 22% of consumers who say the products that they buy online rarely meet their expectations, nearly half will usually or always return items (48%). The number of returns is creating a huge financial impact on e-commerce businesses. For some of the UK's largest retailers, the cost of servicing returns has spiraled to almost £60bn a year.
Johnson adds: "Costly online returns drive profits into the ground for many retailers, forcing prices up on product, delivery or service. Rich, accurate product information alongside ample consumer reviews help products match customers' expectations. Brands and retailers displaying enriched product information in context with video, images and compelling copy create more realistic impressions in the minds of their customer while reducing returns and downstream costs."
Source: inRiver