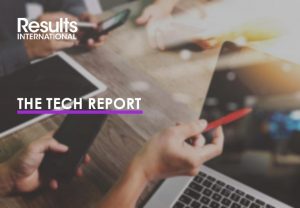 Q1 was the busiest quarter for martech Mergers & Acquisitions (M&A) deals on record. Private equity investment in adtech grows to 15% in Q2.
Results International, specialist technology advisor on M&A and fundraising to the global marketing, technology and healthcare sectors, revealed figures for adtech and martech M&A for the first half of 2017. At 217 deals, the combined number is up by 24 on the previous half and is the second highest half-year figure on record. Notably, Q1 was the busiest quarter yet for M&A in this space.
The number of deals completed dropped slightly in the second quarter, from a total of 115 in Q1 to 102 in Q2.  While the number of deals may have fallen overall quarter-on-quarter, an interesting dynamic is the increase of acquisitions by private equity and PE-backed portfolio companies in Q2. This grew across both martech and adtech. accounting for over 20% of the martech deals and 15% of adtech, a significant rise – particularly for adtech. This suggests private equity (PE) firms are becoming more comfortable with businesses in this sector.
A renewed investor appetite in adtech is also apparent in the improved performance of adtech firms on the public markets over the past year. Stocks for Taptica have more than quadrupled in value since July 2016, while The Trade Desk and Crossrider have also seen growth in excess of 100%. Local search marketing and content management firm Yext went to Initial public offering (IPO) in April and continues to trade above its IPO valuation at a strong revenue multiple.
There have been a number of $100m+ adtech deals in H1 2017, these have included:
Oracle acquired the DMP Moat for $850m, which exemplifies the trend for strategic valuations being achieved for data intensive and insight-driven platforms with high levels of recurring revenue;
Snap Inc. bought Placed, a location-based marketing and analytics platform for a (reported) $200m. This deal mirrors Twitter's acquisition of MoPub and Facebook's investment in LiveRail to help monetise their respective offers.
Teads (acquired by Altice) and Turn (acquired by SingTel's Amobee), with both valued at around $300m;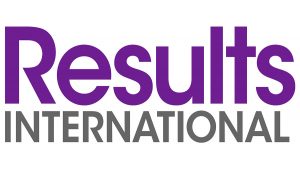 Julie Langley, partner at Results International, commented: "One trend that has been apparent in the first half of this year is traditional media players (namely publishers and broadcasters) buying into adtech. Looking beyond the acquisitions of Teads and Turn by telcos, Time Inc. bought Adelphic for $25m, Entravision acquired Headway for $50m and Conde Nast purchased CitizenNet. This strategy is driven by a need for those players to better monetise and digitally transform their businesses."
The US remains the most active market for adtech and martech, accounting for over 50% of deals completed globally in the first half, but its lead is slowing.
Julie Langley concluded: "Adtech, martech and the broader tech universe are recovering strongly from a relatively tough few quarters. Market trends are very positive, the number of martech deals is growing and if combined adtech and martech M&A rates continue into the second half of 2017, this could be a record-breaking year. Adtech is showing signs of a revival. We're seeing renewed appetite on the public markets, which demonstrates how investors remain supportive of the scaled and established adtech businesses. While the market remains tough for undifferentiated propositions, we anticipate that interest in companies underpinned by Artificial Intelligence and machine learning will bring a fresh wave of funding to both the adtech and martech segments."
Source: Results International