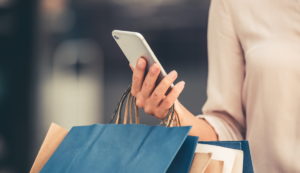 Snapchat have released a new report which has found that the smartphone has overtaken the laptop as the top device when shopping: 85% shop online using their smartphone versus 63% on laptops.
The report, which was conducted by consumer research experts, Sparkler, surveyed 2,977 people across the UK, to gauge how technology is transforming our shopping habits.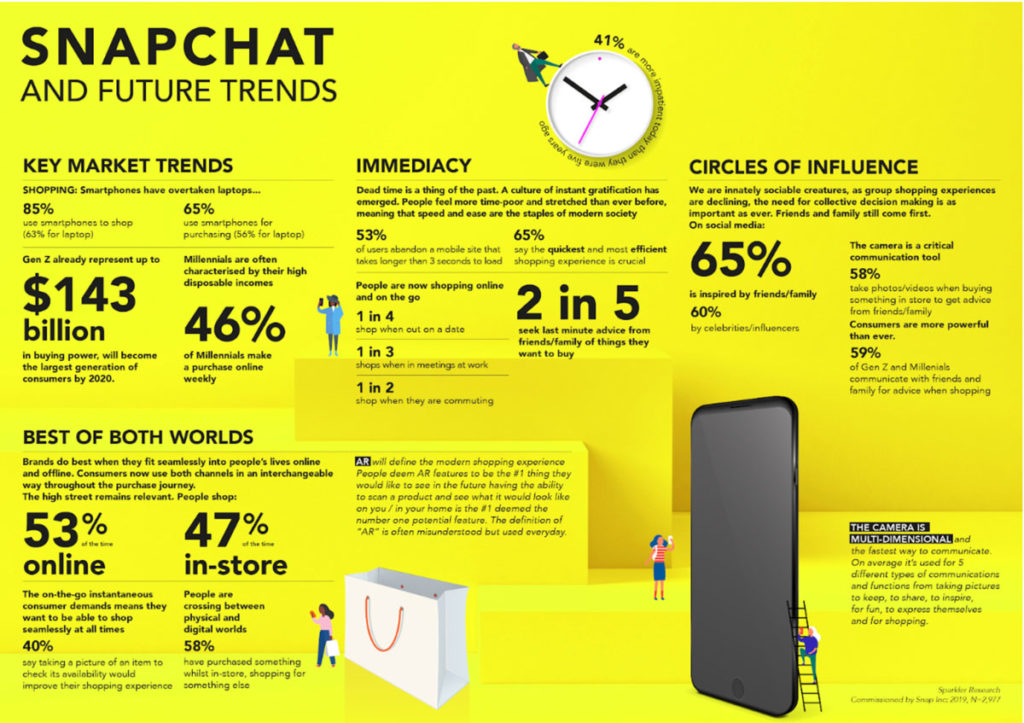 Other key findings include that:
The decision to shop on mobile is crossing generations: of those surveyed, 83% of 13-17 year olds, 86% of 18-24 year olds, 87% of 25-34 year olds and 85% of 35-44 all used their smartphone to shop online
The new mobile first consumer wants to be able to shop on-demand, maximising efficiency: 1 in 2 consumers use their smartphone for shopping while commuting, however 53% of shoppers will abandon a mobile site that takes longer than 3 seconds to load.
Consumers now use online and offline channels in an interchangeable way throughout the purchase journey: 58% have purchased something on their smartphone whilst-in store shopping for something else whilst 75% of consumers claim that online shopping had made their life easier and better
The next generation of buyers have huge shopping potential: Gen Zs are poised to become the largest generation of consumers by 2020, whilst 1 in 2 millennials make a purchase online on a weekly basis
The report also explores what this shift in consumer habits means for brands in the future. Snapchat identified four opportunities for retail success: the need for consumers to be able to shop quickly and easily, the role friends and family can play in influencing buying choices, the need for brands to fit seamlessly into people's lives both on and offline and the need for brands to balance accessibility versus exclusivity.
Source: Snapchat