Ad skipping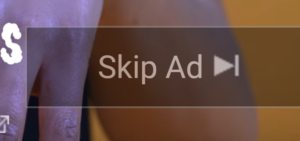 is a global behaviour on video content, though skippable ads still hold significant value for advertisers, according to research from IPG Mediabrands' MAGNA and IPG Media Lab.
The study of 20,000 consumers around the world found that both the UK and Canada have a skip rate of 52 per cent compared to a rate of 57 per cent in the US. When skipping, people in the UK tend to only wait 2.4 seconds to make their decision from when the button appears. On the other hand, despite being the most likely nation to skip an ad, Malaysians also view more of the ads than the other 11 nationalities surveyed – viewing 9.2 seconds of an ad before making a move for the button.
In the UK, 72 per cent of ad skippers say they do so out of habit and not because an ad is too long or irrelevant, while Asian citizens tend to want to avoid long ads.
"Ad skipping is essentially a universal behaviour – it happens on all devices equally and advertisers need to not combat it but learn from it instead," said Kara Manatt, SVP for intelligence solutions & strategy at MAGNA. "Even though we're talking about fairly new formats, our research reiterates and re-validates the time-honoured fundamentals of successful advertising. Emotional ads that organically weave the brand into a story generate the most impact with consumers."
Despite the high skip rates around the world, the research also found that 27 per cent of consumers are able to recall the brand in a skipped ad without any prompt, while 40 per cent are able to when aided.
Furthermore, consumers think of a brand more positively if they offer a skippable ad, as opposed to being forced to sit through a non-skippable ad. It was found that 62 per cent view skippable ads as more trustworthy and 60 per cent as more informative.
Source: Mobile Marketing Magazine