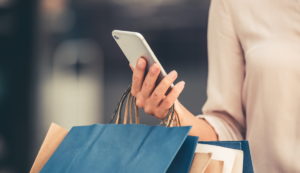 eCommerce firm Shopify has released the results of a study carried out in June and July 2019 into the effectiveness of abandoned cart text messages. The company gathered internal data from its clients who use the feature.
It found the tactic works equally well both for companies with over 1,000 sales a month and those with less than 100. One client completed 792 extra sales within 30 days. They started with 1,365 abandoned carts, making their retention rate after using this strategy 58 per cent, so almost two thirds of customers who had abandoned the purchase came back to complete it after receiving a text.
The most effective deployment saw one client recover $156,915 (£129,543) in the 30 day period reviewed, with a recovery rate of 20 per cent.
Despite these impressive results, Shopify notes that not every client saw success with the tool. According to Shopify those who aren't seeing results typically are making one of three mistakes. Not making the call to action clear enough. Abandoning the recovery attempt if the first text doesn't work. And a failure to test to see what type of copy or timing works best for different demographics.
Success in car abandonment recovery, the company says, depends on three factors:
Timing: send follow up texts soon after the cart has been abandoned. Don't let days or weeks go by before customers are contacted. Test different timings to zero in on the best timing for your customers.
Wording: be clear and concise with a compelling call to action.
Simplicity: provide a link that takes customers directly to their personal abandoned cart.
Source: Mobile Marketing Magazine