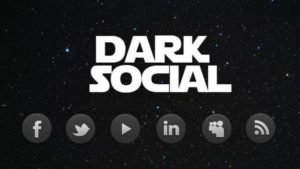 One in five internet users have made a booking for travel or leisure activities after receiving a link or recommendation via private messaging apps – such as WhatsApp and Facebook Messenger – according to new research from GlobalWebIndex and socially-led creative agency We Are Social.

The study, which looked at more than 3,000 internet users aged 16 to 64 in the UK and US, highlights the growing importance of private messaging apps when it comes to influencing consumer decisions. It discovered that of the bookings and purchases made following private messaging recommendations, activities to do on holiday proved the most popular (74 per cent). This was closely followed by places to eat and drink (73 per cent), transport including flights and trains (71 per cent) and accommodation (68 per cent).

Sharing via messaging apps and other private or 'dark' channels, such as email and SMS, is increasingly common – with travel content being one of the top categories shared privately. In fact, 41 per cent of internet users now share travel-related content via dark channels with the likelihood to share remaining high across all age groups. Interestingly, the tendency to sharing travel-based content increases with income.

The research found that 25-44-year-olds were among those most likely to purchase something through a link that has been shared on dark channels, with the younger half of that group (25-34-year-olds) most likely to be booking accommodation, while the older half (35-44-year-olds) were more likely to arrange transport.
Women were found to be more prolific sharers of personal content such as photos and videos of the destination, as well as specific details like their accommodation; whereas men prefer to share links to websites. Overall, 58 per cent of people questioned said that they share travel-related content via private channels to inspire others.

We Are Social's 2019 Global Digital Report, which launched in February, showed the importance of online purchasing for travel brands. It found that in the UK, online travel and accommodation bookings accounted for the largest share of total consumer e-commerce spending in 2018 with $42.2 billion spent of a total $86.45 billion. In the US, consumers spent $220.2 billion on travel online last year, from a total e-commerce spend of $504.6 billion.

André van Loon, research and insight director, We Are Social, commented: "When it comes to travel, it's fascinating to see holiday planning and things to do so high in the list of results most shared on dark social. This is a brilliant opportunity for marketers; we've seen more people being comfortable sharing booking links and things to do while on holiday through dark social: brands that help consumers and that make them look knowledgeable will have an advantage in the future. Make sure your brand is well-represented online and has easy-to-use dark social sharing buttons. And of course, optimise content for sharing when you anticipate or witness spikes in Messenger, WhatsApp or other dark social spaces."

Chase Buckle, Trends Manager, GlobalWebIndex, added: "Mark Zuckerberg has talked at length recently about his vision of an integrated messaging ecosystem across Facebook, Messenger, and Instagram. That's because consumers are spending more time and sharing more on messaging apps. Monetizing those apps means tapping into the recommendations and purchases consumers currently make from links shared on them. Whether it's through WhatsApp Business, or a chatbot on Messenger, a more conversational transaction can remove the friction of having to follow a link to a different platform.  With the right integration from businesses, accommodation, transport, and activities could all be booked through a single platform."
Source: We Are Social