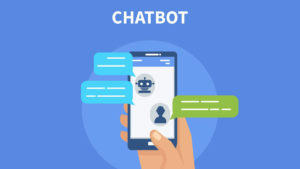 Acquia, the open-source digital experience company, has found that 45 per cent of UK consumers find chatbots "annoying", and would prefer it if websites removed them completely or found an alternative. In Acquia's debut global report entitled Closing the CX Gap: Customer Experience Trends Report 2019, centred around the current customer service experience, it was discovered that 78 per cent of consumers believe automated experiences are impersonal.
While conducting research for the global report, Acquia surveyed more than 5,000 consumers and 500 marketers across Australia, the UK, France, Germany and North America.
While consumers are losing confidence in chatbots and automated experiences, recent studies found marketing professionals advocate for them, "with 80 per cent of chief marketing officers saying they already used chatbots or are planning to use them by 2020".
The global market for chatbots is growing so rapidly, it is expected to reach over $1.34bn (£1.1bn) by 2024. Marketers believe that chatbots are the solution to avoiding long customer service wait times, due to mass amounts of inquiries at once.
To emphasize the difference in opinions between marketers and consumers, Acquia's research finds that the majority (87 per cent) of marketers are confident their brand's experience meets expectations, whereas half (53 per cent) of consumers feel that brands fall short.
Sylvia Jensen, vice president of EMEA marketing at Acquia said: "Our research shows that chatbots are part of a broader disconnect between marketers and customers. Chatbots can offer fantastic benefits to both marketers and consumers by solving large volumes of customer issues and queries autonomously and in real time — but too often, they're implemented in isolation. This is the reason many consumers have a negative perception of chatbots. Any chatbot is only as good as the wider customer experience and journey they are part of. Marketers therefore need to ensure that chatbots are fully integrated with the wider customer journey to give customers the personalised, helpful experiences they want."
Source: Mobile Marketing Magazine