Burger King Spain let Instagram users build their own hamburger through polls on "Stories" to receive a coupon for a free, customized Whopper. Without any paid media, the effort earned 270,000 interactions across 45,113 unique users and generated 34,675 custom Whopper coupons in less than three hours, according to Adweek. The fast-food brand boosted its Instagram following by 10% during the campaign.
The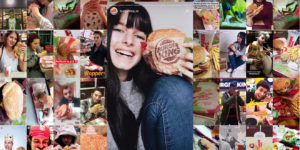 burger chain polled Instagram users about their favorite Whopper toppings in nine 15-second segments placed as Stories, a feature that strings together several images in a single post. Each of the nine ingredients had its own story with a poll that asked users if they wanted that ingredient on their custom burger.
After users chose their favorite ingredients, they received a unique coupon sent by direct message to redeem at a Spanish Burger King location for a customized, free Whopper. Agency Lola MullenLowe created the "Stories Ordering" campaign to boost engagement on Instagram and to remind consumers of Burger King's "have it your way" slogan.
Burger King's latest push on Instagram demonstrates the power of social media marketing and highlights how creative ideas don't always require massive budgets or months to roll out. Its survey engaged customers with an interactive survey about their favourite ingredients, which led to the creation of a real product offered at restaurants to extend the reach. The most popular ingredients resulted in Burger King offering a limited-edition "InstaWhopper" at restaurants throughout Spain.
Beyond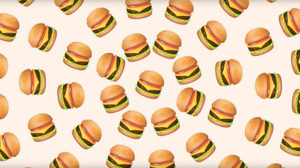 a fun initiative to engage fans on social media and boost its Instagram following, the company gleaned more information about the food preferences of customers. The survey found that the ideal crowdsourced Whopper has a double patty with cheese, bacon, ketchup, mayo, lettuce, onion and tomatoes. Pickles were the least popular ingredient, and so were left off the InstaWhopper. Consumers are growing to expect more personalized and interactive experiences from brands, and Burger King's latest effort in Spain demonstrates how interactive initiatives on social can translate to foot traffic in stores.
Internationally, Burger King has rolled out several creative campaigns with a focus on mobile. Burger King South Africa last month promoted its BK Jr. Meals for kids with collectible play cards that come to life with augmented reality (AR) dinosaurs when scanned with a mobile device. Each of the 25 cards shows a 3D animation of a dinosaur superimposed on a real background seen through a smartphone camera.
Last year, agency Lola MullenLowe created another campaign for Burger King Spain that let Sony PlayStation users order food without taking a break from their video games. Its "Burger Clan" delivery service let people playing PlayStation 4 games online place an in-game request for Burger King items.
Source: FAB News