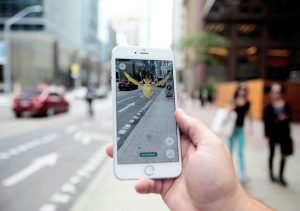 The UK's retail market could be boosted by as much as £1bn a year, if consumers were given access to visualisation technology that allowed them to virtually place products in their own homes before committing to costly purchases, research has found.
Virtual and augmented reality platforms are widely tipped to be the standout technologies of 2017 thanks to high profile successes by the likes of Sony, Google and apps like Pokemon Go at the end of last year.
But now new research has shown the genuine commercial benefit of these technologies to the UK's retail economy, after revealing that millions of customers would be more likely to make purchases if they could preview products in a virtual setting first.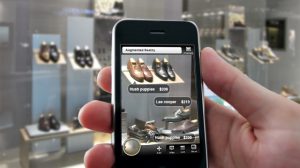 It found that more than a third of consumers have walked away from making purchases in the last 12 months, just because they couldn't imagine what products including furniture, wallpaper and new flooring would look like in their homes.
This "imagination gap" has emerged as a serious concern for UK retailers, particularly those selling home interior products, with 56% of homeowners planning to make some kind of home upgrade in 2017 with budgets ranging from £500 to more than £3,000 per project.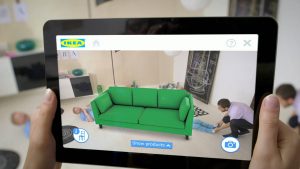 David Levine, CEO of Manchester based technology company DigitalBridge, which commissioned the independent report, said: "With so much uncertainty already swirling around about the future of UK retail, businesses need every advantage they can get to remain competitive, especially those competing for attention online. With as much as £1bn of revenue up for grabs in the home décor market alone, retailers can no longer overlook the value of virtual and augmented reality as a commercial tool. More than half of the consumers who took part in this survey said they would be more likely to make a purchase after using this technology.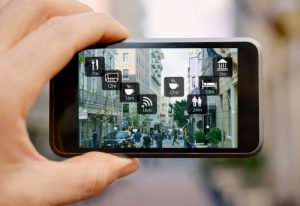 ​"These types of visualisation tools could be the 'undo button' to home interiors that consumers have been calling for. Just imagine the benefits a customer would get from a retailer that allowed them to preview any product they wanted using nothing more than a picture taken on a smartphone. This technology is not just limited to the home interior market, it has potential to completely revolutionise all kinds of sectors from fashion, to architecture to real estate."
Some major retailers have already grasped the potential of this technology, investing in smaller start-ups that can help them bring augmented reality platforms to market.
High street giant John Lewis became one of the most recent companies looking to bring augmented reality technology on board as a business tool.
Commenting on the report findings, Christine Kasoulis, buying director for home in John Lewis added: "In areas like furniture and floor coverings we know that the majority of our customers shop across our website and our shops, and there is a long and considered journey to the point of purchase. Customers want to see how a product will look in their own home – both for style and to understand scale. There is a gap at this point in the customer journey at the moment and it is one that visualisation tools will fill in the near future, helping a considered purchase to feel less complex."
Source: Little Black Book