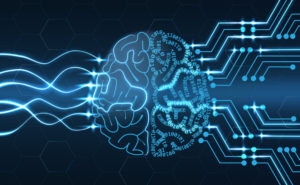 UK brands are adopting Artificial Intelligence (AI) as they race to make sense of customer data and deliver more relevant, personalised experiences, while staying on the right side of GDPR.
Adobe research, to be published in a report entitled Context is Everything, reveals an overwhelming majority (91%) of UK businesses view personalisation as a priority, although fewer than one third (30%) said they are currently delivering the required level of personalisation.
Current levels of personalisation are behind key competitor markets (42% in Germany, 35% in Switzerland and France), meaning there is clearly still work to do and more effective data management must be a priority.
More than half (59%) of UK brands surveyed said they cannot process data quickly enough at present, while 52% said that they collect too much data from too many sources. GDPR also adds another layer of complexity to brands' personalisation strategies. Over two-fifths of UK businesses (43%) said the EU's new data protection regulation had held them back to some degree in the drive towards personalisation.
AI promises to give brands greater control of their data and a greater capability to analyse it. The research shows UK companies have an aggressive timeline for the implementation of AI for business and customer data analytics. Just under three quarters (70%) of UK respondents plan to have implemented AI for business and customer analytics by 2019, going up to 92% by the end of 2020.
Bridget Perry, Vice President of Marketing, Adobe EMEA at Adobe, said: "UK companies are acutely aware that they need to get closer to their customers, and provide more personalised services if they are to stay relevant. The level of analytics required for effective personalisation at scale may have seemed impossible just a few years ago, but AI has made it a reality, allowing companies to quickly gain vital customer insights from huge volumes of data." 
The need for skills and a culture of responsibility
To ensure their investments in AI prove successful, UK brands have a clear focus on hiring new talent and training their current workforce:
71% are hiring new staff to ensure they have the skills needed to benefit from AI
74% are training their current workforce
IT skills (58%), data analytics skills (50%) and ethical skills and understanding (48%) are the top three areas UK companies are hiring
Ethical skills and understanding (68%) is the top priority for the training of current employees, followed by marketing skills (64%) and customer service (64%)
Perry added: "UK brands don't just see AI as a technology issue. They are focusing on a wider set of skills, including skills to help them manage the improved customer experience and skills to ensure they take an approach that is ethically and culturally right for them and their customers."
Methodology:
Adobe commissioned research company Coleman Parkes to interview 600 senior business decision-makers, comprising 100 respondents from each of the following European countries/regions: Benelux, France, Germany, the Nordics, Switzerland and the UK. The interviews took place between 21 August and 12 September 2018. Full survey findings will be revealed in Adobe's Context is Everything report, launching in November 2018.
Source: Adobe