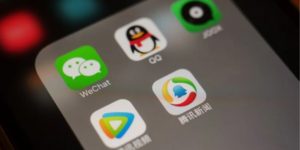 Tencent Video has been named the leader in China's subscription over-the-top (OTT) video market, beating out rivals like Baidu's iQiyi and Alibaba's Youku.
According to figures released by eMarketer, 24% of digital video viewers in China will subscribe to Tencent Video in 2018, and is set to surpass 29% by 2020. Meanwhile, Youku's subscriber base will grow by 55% in 2018 and overtake iQiyi for second place in terms of digital viewer share by the end of 2019.
The market research firm added that a key factor to China's explosive growth in OTT usage is because BAT companies (Baidu, Alibaba and Tencent) are investing more in content. For example, Youku is expected to post the highest increase in content spending in 2018 and also secured rights to stream the recently-concluded 2018 FIFA World Cup.
"As the race to gain a larger slice of viewer screen time heats up, all three major streaming players in China have invested billions to develop their own original programs and secure rights to exclusive content," eMarketer forecasting director Shelleen Shum said. "Competition in China's growing OTT market, fuelled by growing internet connectivity and a broader shift toward internet entertainment, is cutthroat. As subscriber churn rates are high, content remains a critical part to improve user stickiness."
Tencent Video announced in March that paid subscriptions on its platform had reached 62.59 million in February, making it the largest online video platform in China. It also announced it had added nearly 20 million subscribers in just five months, after reporting 43 million paid subscriptions in September 2017.
Source: The Drum