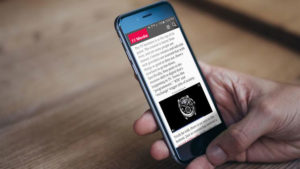 Teads, the global media platform, announces an exclusive UK partnership with TI Media to deliver inRead advertising technology.
Under the partnership, Teads will implement both video and viewable display advertising via Teads demand across all TI Media's premium brands, with the goal of increasing ad monetisation scale and delivering the optimum user experience.
TI Media is at the forefront of creating quality content and brands that entertain and fuel the passions of millions of consumers every day. Its heritage spans over 160 years and includes over 40 of the UK's best-loved brands including Marie Claire, Country Life, Trusted Reviews, woman&home, Horse & Hound, Ideal Home and Decanter.
The partnership underscores Teads' ongoing commitment to deliver a best-in-class experience to both readers and publishers across a range of verticals. By creating engaging ad formats that do notinterrupt the consumption of content, Teads is able to help build sustainable revenue models for publishers without damaging user experience.
Teads' platform now reaches over 1.5 billion people across the globe every month and 44.2m in the UK alone. For brands and advertisers, it means Teads facilitates access to quality, brand-safe environments with some of the most respected media brands.
Toby Bicknell, commercial Product Director, TI Media said: "From the outset we were impressed with Teads' cutting-edge creative technology which delivers at scale. This will enable advertisers to further engage with our audience through Teads' elegant advertising solutions and we look forward to utilising more of Teads' capabilities as the partnership develops."
Lee Fels, UK Publishing Director, Teads, added: "TI Media is one of the largest media brands in the UK and has some incredible titles, so we are delighted to be working with it. Its depth and breadth of titles will allow us to enrich our vertical consumer-base even further. This partnership is part of our commitment to building The Global Media Platform, which unites and empowers the world's most premium publishers."
Source: Teads