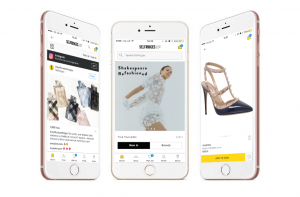 Department store and retail brand Selfridges is strengthening its multi-channel offering with the launch of a social media-friendly shoppable app that aims to redefine the conventional mobile shopping journey.
In an era where technology is becoming progressively more integrated with luxury retail, Selfridges is hoping to future-proof its retail channels with a new app, part of the second phase of its commitment to delivering an extraordinary customer experience online.
The app was created in partnership with mobile app commerce provider NN4M, and boasts a rich feature set that provides customers with a personalised shopping experience across the Selfridges range.
With social media increasingly integrated into the experience of luxury shopping, the app also enables customers to browse products via an embedded Instagram feed, blending the line between social and retail.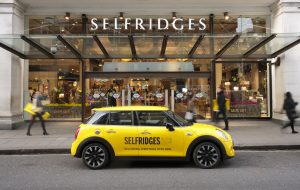 "We are delighted to be working with Selfridges," said Jonathan Heap, chief technical officer at NN4M. "They have approached their mobile strategy with an inspired and imaginative vigour and the future roadmap is exciting and will push boundaries both online and offline."
The app is being heavily promoted both in-store and online, and follows on from a full redesign and relaunch of Selfridges' retail website 18 months ago, which transformed the brand's online presence with a touch-first and highly responsive site. Selfridges' ongoing omnichannel project is part of a wider £300m investment into the company's flagship Oxford Street store, which is due to be complete by 2020.
Source: Mobile Marketing Magazine