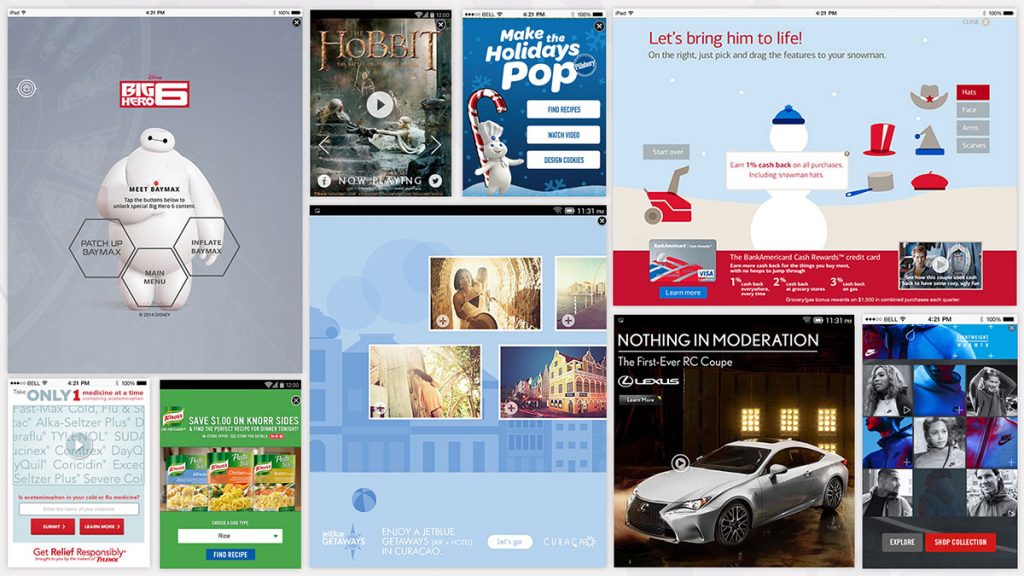 The UK's largest industry sector for digital ad spending will continue to be retail for the foreseeable future, with retailers driving overall digital ad spending gains in the UK through 2018, according to new forecasts from eMarketer.
Among the five UK industries tracked by eMarketer – automotive, consumer packaged goods (CPG) & consumer products, travel, retail and financial services – retail will continue to lead in share of overall digital ad spend through 2018, aided by the largest spending gains among industries both this year and next.
Thanks to the growth of eCommerce in the UK, especially in the food and grocery sector, and the resulting competition between merchants for digital shoppers, retail will account for a leading 14.2 per cent of all digital ad spending in 2017, with investment up 13.4 per cent to £1.55bn. Digital ad spending growth is predicted to slow to 11.8 per cent in 2018, with retail's proportion of spending increasing to 14.5 per cent.
Mobile advertising will drive the sector's digital advertising growth, with investment ballooning by 31 per cent to reach £1.04bn this year. As a result, mobile will represent over two-thirds of retailers' digital ad outlays in 2017.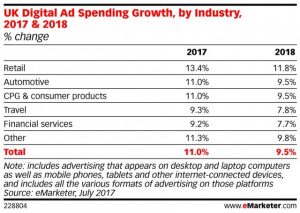 "The retail sector has a wide array of product categories, ranging from household staples such as groceries to highly popular consumer electronics and gadgets," said Monica Peart, eMarketer's senior forecasting director. "This helps to not only push retail ad spending above other sectors, but also makes it one of the fastest growing categories with pure-play eCommerce giants such as Amazon pushing advertising investments online and on mobile, where the shopper is increasingly making purchase decisions."
The other core industries in the UK tracked by eMarketer will also increase their digital ad spending in 2017, albeit by slightly more modest levels. Automotive and CPG & consumer products are both predicted to increase spending by 11 per cent in 2017 and 9.5 per cent in 2018, while travel and financial services are set to increase by at least nine per cent this year and around 7.5 per cent next year. As with retail, these industries will also see mobile ad spending increase by more than a quarter in 2017, with increases ranging from 27 per cent for travel to 30 per cent for automotive.
Source: Mobile Marketing Magazine