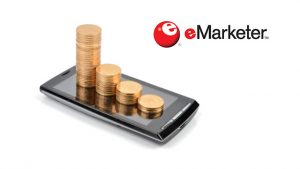 Mobile ad spending in the UK will reach almost £7 billion ($9.45 billion) this year to represent more than a third (36.6%) of UK media ad investment, according to eMarketer's latest UK ad spending forecast.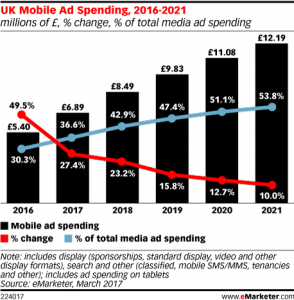 Overall digital ad spend will grow 11.0% in 2017 to £10.89 billion ($14.70 billion), accounting for 57.9% of total media ad spend. With investment anticipated to surge by 27.4%, mobile will drive much of this growth as marketers pursue increasingly smartphone-focused consumers. eMarketer expects further gains in mobile ad spending in the years to come, with annual outlays topping £12 billion ($16.20 billion) by 2021.
Increases expected for 2017 will follow a year in which digital ad spending in the UK passed a tipping point, with mobile bettering desktop ad investment for the first time.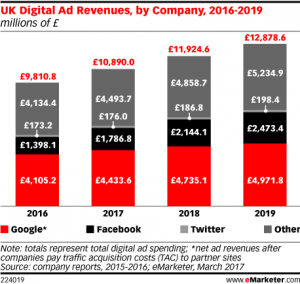 In 2016, mobile ad outlays soared by 49.5% to £5.40 billion ($7.29 billion), compared with £4.41 billion ($5.95 billion) devoted to desktop efforts.
Google will garner the largest share of UK digital ad revenues in 2017, amassing 40.7%, followed by Facebook, which will take a 16.4% slice, eMarketer predicts.
"Google still attracts the lion's share of digital ad spend in the UK," said eMarketer's UK senior analyst Bill Fisher. "However, Facebook is seeing strong growth thanks to investments in video and a stellar performance from Instagram."
Source: eMarketer