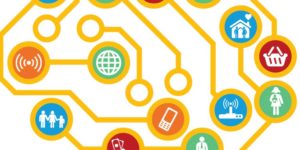 2019 so far has seen the struggles of the UK high street continue, with little sign of the crisis abating any time soon. According to research by retail technology expert Conversity, part of addressing these difficulties lies in retailers getting better at how they measure the success of customer interactions across all channels and touch points, and not just how many sales the business is making in-store.
The research – which polled 1,000 consumers from across the UK – found that, when researching complex retail purchases like electrical hardware or TV packages, 23 per cent rely on advice from a sales assistant in-store. Alongside this, 43 per cent use a retailer's website, 29 per cent consult a brand or manufacturer website, and 40 per cent rely on customer reviews.
For Laura Arthurton, CEO at Conversity, these figures underline the reality of how the modern shopper operates: interactions take place with retailers across a number of direct and indirect touch points, so being able to monitor each and every one of these interactions effectively is key to helping high street businesses remain competitive.
"Our research has shown that there are myriad ways of engaging with a retailer, and that many consumers will use more than one of these touch points as they make their minds up on what and when to buy. In a sector where businesses so often struggle to keep their heads above water, it's too one-dimensional in this day and age to rely purely on a small number of metrics (like sales or very basic customer feedback) to gauge in-store performance,"  said Arthurton. "Instead, effective monitoring and evaluation of the whole customer experience – across both in-store and online channels – is essential if retailers want to break new ground in terms of enriching the overall experience for consumers."
This need for a more holistic understanding of customer interaction is summed up in the fact that consumers use a combination of both in-store and online channels when making their final purchase. According to the research, half of consumers (50 per cent) made their most recent complex purchase online, and 38 per cent made it in-store. While the gap between the two is clear here, it is not as wide as many may expect. Even for the more tech-savvy millennial generation, 37 per cent still opted to make their final purchase in a physical store.
Arthurton believes that this underlines just how dynamic customer behaviour now is, and how there is plenty of life left in the high street if retailers are prepared to be smarter in the way they implement, manage and evaluate the experiential aspects of the service they offer.
She added: "Being able to accurately monitor and track customer behaviour across all touch points is essential for any retailer looking to stand out from the crowd. Technology such as intelligent guided selling has an important role to play here, as it assists companies in personalising the customer experience in a way that is easy for both customers and staff to follow. This personalisation can be provided at any point in the journey, whether it's a shopper's first or fifth time visiting a store, and can also be used across online channels." 
Arthurton concluded: "By improving this level of personalisation, retailers will gain much greater visibility of the way their customers are behaving at every stage of the buying process. By learning from this and adapting the experience to suit individual customer needs, there is still much success to be had on the high street."
Source:Conversity