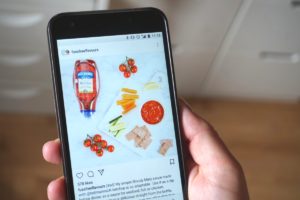 As influencer marketing continues to get more intelligent, marketers have become savvier when it comes to the social media-led form of marketing. A study in 2017 found that UK marketers were willing to pay more than £75,000 to celebrity influencers for a single Facebook post promoting their brand. Almost two years later, this figure has fallen to £25,000 per post.
Despite marketers reducing the amount of money they are willing to throw at a single post, overall marketing budgets set aside for influencer-led campaigns have reached 40 per cent compared to just 24 per cent in 2017, according to a survey of 200 UK marketers conducted by Rakuten Marketing and Viga. On average, UK marketers are now setting aside over £800,00 for influencer campaigns each year.
Along with the fall in the amount paid for an individual post, marketers have turned much of their attention away from investment in high-tier celebrity endorsement and are instead investing more in micro-influencers – who they are willing to pay almost £26,000 to for a marketing campaign.
Rakuten also surveyed 3,500 consumers around the world and found that 80 per cent of consumers have now purchased something recommended by an influencer they follow by clicking on a link or image they shared. In addition, 49 per cent of consumers use influencer marketing to learn about new brands and products, showing its importance to brand discovery and not just driving purchases.
"Knowing that consumers are going to influencers for trusted recommendations on new products may explain the shift from celebrity to micro-influencers," said Anthony Capano, manging director EMEA at Rakuten Marketing. "Micro-influencers tend to be typically more engaged, as are their audience who feel like their friends. New tools exist that let brands and marketers measure influencer marketing's impact. It is now a good opportunity to take advantage of to enable stronger relationships with the most brand-relevant influencers for their businesses rather than simply going for the largest influencers, who may not bring back the same return on investment."
Much of the change in the approach of marketers to influencer marketing can be attributed to the improvement of measurement for influencer-led campaigns. In 2017, 86 per cent of marketing said they were uncertain about how fees should be calculated, while 38 per cent were not able to tell if a campaign drove sales. Fast forward to the present day and 30 per cent of marketers now 'completely' understand how influencer fees are calculated and 29 per cent remain unsure of whether campaigns are driving sales.
One of the possible causes for the shift in understanding of influencer marketing could be down to 32 per cent of marketers now measure the impact of their influencer marketing efforts by indirectly influencer sales, rising from 12 per cent.
When it comes to payments, the position-based model is now the most popular way for marketers to work out fees – with last-click becoming the least popular method. Despite this, last-click is still in use by 25 per cent of 700 global marketers surveyed.
"Influencer marketing has continued to be an incredibly hot topic for marketers who are clearly putting their money where their mouth is when it comes to backing these campaigns. However, the issue of measurement still proves murky," said Capano. "Two years on, it is clear that marketers are making strides to ensuring they understand the real impact that influencer programmes have on the purchase journey, before spending huge sums of money. However, there is still a gap between what they are measuring and their spend. If this industry continues to grow at the rapid pace it is now, decreasing that gap will be key."
Source: Mobile Marketing Magazine