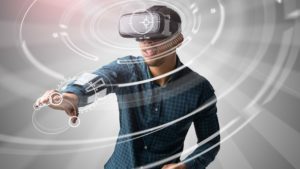 New research out today reveals that nearly three in four shoppers (71%) say an extended reality (XR) experience would be of interest when purchasing a product or service. In addition, 81% of 16-to-34-year-old consumers believe XR will soon be used in our daily lives, while more than half (53%) would be more likely to purchase a product or service if it included an XR experience. 
The research, conducted for extended reality agency SYZYGY XR, the innovative tech wing of international award-winning digital agency SYZYGY, surveyed 1,000+ British consumers who explained their perceptions and past-experiences with XR technology, which includes virtual reality, augmented reality and mixed reality.
The results show that, despite high consumer interest and demand, the majority of brands have so far failed to offer shoppers an extended reality experience, as only a quarter of consumers (26%) have taken part in such an experience when purchasing a product or service. This gap between consumer demand and brand activation reveals an opportunity for companies looking to lead the marketplace and deliver innovative content and campaigns.
Age played a determining factor in the research. More than 1/3 (36%) of consumers aged 16-34 say they have taken part in an XR experience when purchasing a product or service, compared to a paltry 5% of consumers aged 55+. Despite this discrepancy, consumers across all age demographics showed noticeable curiosity in XR as a marketing tool, with 72% of shoppers saying they would potentially be interested in experiencing XR.
Brands looking to join this space must acknowledge barriers to entry. When asked, 'What are the biggest barriers that are stopping you from purchasing a virtual reality headset?', British consumers cited their top-three reasons as "it's too expensive" (25%), "I just don't want to purchase one" (23%) and "I'm too old for that" (12%).
Despite these barriers, the majority of respondents showed considerable interest in the technology, particularly those located in urban areas. For example, 53% of consumers living in London believe XR will play a role in their daily lives within the next four years, compared to just 16% of people living in Scotland and 22% of those residing in the East Midlands.
When asked which extended reality experiences would be of most interest, consumers listed "entertainment"(watching movies and playing games in XR) (51%), retail (seeing how a piece of clothing would look prior to purchase, or how a sofa would look in your living room) (47%), and "tourism and hospitality" (exploring a travel location, from seeing inside hotel rooms to experiencing the activities on offer) (43%) as the top-three most interesting avenues of activation.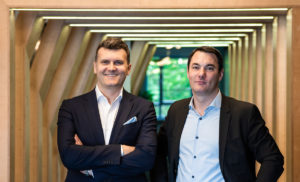 Bartek Rozbicki, Group XR Director at SYZYGY, says:
"The marketplace is changing at an ever-increasing rate, and extended reality is set to play a crucial role in this evolution. For the business world, it's important that brands start to think about XR adoption now in order to plan marketing campaigns and customer engagement strategies for the future. In an increasingly saturated marketplace, XR can help brands deliver highly relevant and immersive content for a new generation of consumers.
The research shows an overwhelmingly positive attitude towards XR experiences, particularly amongst younger consumers aged 16-34. But while interest is high, it's not surprising to see that most brands have yet to harness the power of XR in marketing activations to date.
The findings, coupled with the wider impact that XR will have on the way we browse, shop and interact, is important for brands looking to innovate and stay at the forefront of their space. The rise of XR will pave the way for more engaging marketing campaigns that well and truly place the customer at the heart of a brand's identity. It's an exciting time to be part of this rapidly growing industry."
Source: SYZYGY