Unsurprisingly, the talk of the town at London Tech Week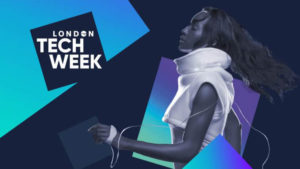 (LTW) was artificial intelligence. The breakthroughs happening in AI just now are surely the most powerful in emerging tech, and it has the potential to not only change the way we work and live but also our concept of where tech ends, and humanity begins.
As the visions of an AI enabled future slowly becoming reality, there has never been more talk about how tech can help us evolve, restore faith in organisations and reshape consumers' bonds with brands – using the latest evolutions in AI, AR and Voice.
Voice technology and data responsibility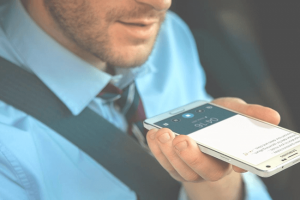 Post Cambridge Analytica and with GDRP in full effect, the mood of the attendees rushing between sessions to explore the future of technology seemed more serious than last year. The increasing sophistication of AI is all too often over-hyped in a conference setting.
At LTW, however, the audience was quick to reel back far-fetched visions with questions that brought us back to reality. During a panel discussion on how voice user interfaces can drive better consumer experience outcomes, the Q&A session suddenly took a detour to address the implications of voice technology, for example how companies that develop voice assistants will need to gain permission from consumers to record and store voices. The future is here and we're all accountable.
Not all artificial intelligence is created equal
"A lot of people underestimate the difference between 95% and 99% accuracy in speech recognition. 99% voice recognition is a game-changer," said Andrew Ng, Baidu's chief data scientist, summing up the current state of AI-powered voice recognition.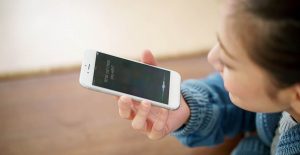 It's been seven years since Siri was first integrated into the iPhone 4S and users still can't distinguish Siri from Cortana or Alexa. Each device ultimately hosts the same docile mother figure regurgitating jokes that are clearly written by dads. But by 2020, 50% of all searches will done be via voice (comScore, among others) – would LTW help uncover the driving force behind mass adoption?
During the 'How to Build a Superbot' talk, Dominoes featured as a brand that has made significant strides in conversational commerce via AI. Their voice, 'Dom', is not only a fun, cheeky bloke that perfectly embodies Dominoes' brand personality, but has also been driving an overwhelming uplift in orders. Organisations that succeed in designing a voice script that captures the essence of their brand and emotes a range of expressions will forge an engaging consumer experience and change the path to purchase in the process.
Instant augmented reality builds e-motion
Distinguishing between nuances in colour and dimension of products in an online environment has previously been where the in-store experience would trump the eCommerce one every time. Entering LTW's headline event TechXLR8, it was immediately obvious how tech companies are going to great lengths to deliver truly engaging AR experiences. The show floor was packed with AR demons ranging from Zero Light's Intelligent Car Configurator, currently used by BMW, Audi and Porsche, to XMReality, a company whose 'Remote Guidance' solution lets consumers see through the eyes of a technician to carry out their own repair and maintenance.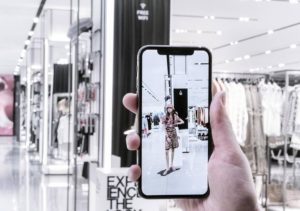 Software development kits such as Google's ARCore and Apple's newly released ARKit 2, can create, update and deliver AR experiences in mere hours, making it an almost simple solution for brands. Almost parallel to how, in ecommerce's early days, WordPress made building a website something any brand could do, no coding capabilities needed.
The advances in AR are enabling brands to get products both physically and emotionally closer to the consumer – and are thus removing the roadblocks to fulfilling Gartner's prediction that 100 million users will shop in AR by 2020.
This year's LTW truly encapsulated how AI, AR and voice have transcended from conference conversation to tangible proof point. As with any technology on the cusp of mass adoption, the most successful brands will be those that find the sweet spot between relevance and utility. Ready or not? AI will create a shift for brands. It's no longer a mark. It's not even a voice. It's an intelligent entity, a personality that will allow brands to stand at the forefront in creating deeper and more genuine consumer experiences.
Article by Jessica Chapplow, eCommerce & Emerging Platforms Manager, Wavemaker Global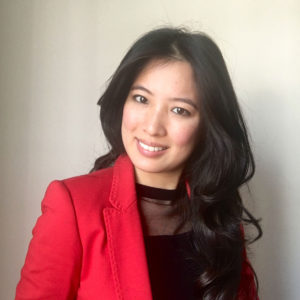 About Jessica:
Jessica Chapplow is eCommerce & Emerging Platforms Manager (EMEA) at global media, technology and content agency Wavemaker.
She has hands on experience in how tech is transforming sectors from luxury to healthcare and is regularly called on to be part of industry conferences on AI and its applications to businesses.
Prior to joining Wavemaker, Jessica handled online marketing and ecommerce for fashion brands including Amanda Wakeley.
Source: Wavemaker Global