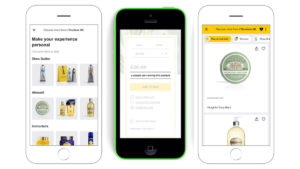 Global beauty and cosmetics brand L'Occitane has adopted AI-powered personalisation on its mobile website, presenting changing products to users based on their behaviour in a social newsfeed-style experience, and resulting in a 159 per cent increase in conversion rates.
The AI-powered platform was created by personalisation specialists Qubit, who used its Aura solution to bring the brand's in-store shopping experience to online customers. L'Occitane also made use of the firm's personalisation platform, Qubit Pro, to launch various personalisation initiatives designed to maximise the brand's impact across its web properties.
"Our customers now expect the same personalised services they receive in-store online," said Loanne Le Gac, eBusiness product coordinator at L'Occitane. "Our eCommerce team is committed to ensuring that that's the case, and on a worldwide scale. Qubit allows us to deliver a personalisation program on multiple domains to ensure a consistent level of quality and service across channels."
Qubit Pro's behavioural data-based personalisation platform has been used across multiple domains and locations by the brand, from Japan to Brazil, London and Australia. Among the techniques used was 'social proof', which informs shoppers of how other customers are behaving in similar customer journeys. Use of social proof on the UK site resulted in a 2.86 per cent uplift in revenue per visit and 3.55 per cent uplift in revenue per customer.
"We are thrilled to partner with L'Occitane, harnessing the brand's behavioural and intent data to scale personalisation efforts," said Graham Cooke, CEO and co-founder of Qubit. "The ultimate goal of our collaboration is to ensure that all L'Occitane customers, regardless of channel, have fulfulling and meaningful experiences with the brand.
"By adopting technology that allows them to prioritise the shoppping experiences they deliver to online and mobile shoppers, L'Occitane can continue to provide the highly personal service their customers have come to expect."
Source: Mobile Marketing Magazine