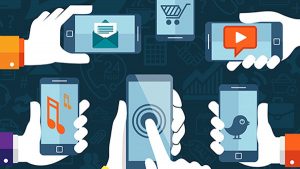 eMarketer's report on ad spending inside apps is likely to bring joy to some (Google, Facebook) and sorrow to others (everyone else).
In 2017, in-app mobile ad spend will reach $45.3 billion, up $11 billion from the previous year, according to eMarketer. And apps are where the money is at for mobile advertising, comprising 80 percent of all U.S. media dollars spent on mobile.
The numbers appear to have a direct correlation with other reports that say consumers spend 87% of their time in smartphone apps, with the open mobile web garnering the rest. "Marketers are sending ad dollars where consumers spend their time," says Martin Utreras, VP of forecasting at eMarketer.
Roughly 60 percent of app ad spending will go to either Google or Facebook, Utreras says.
"Of course, Facebook and Google are the big drivers, but Google is a little less in terms of ad dollars; Facebook is very dominant," Utreras adds.
Although the mobile web continues to grow, its share of total mobile ad spend is shrinking, according to eMarketer. It will hit $13 billion this year, up slightly from $12.7 billion last year.
Utreras says there is good news for publishers—specifically, those with apps that play videos.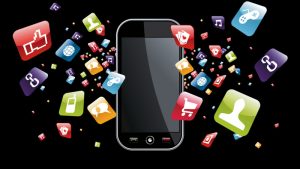 "It's an area of growth," he says. "It has been more effective in terms of engagement with consumers and that is something that has improved over time with publishers. For the publisher, it is advantageous because they have a captive audience, so it is interesting and something we are starting to see in terms of the programmatic ad market."
Other projections:
eMarketer lowered its growth projections for Facebook Messenger, as data shows teens and young adults (18 to 24) are engaging less with the platform in favour of Snapchat and Instagram. By 2021, eMarketer expects Messenger to add 9.4 million fewer users than it predicted earlier this year.
Messenger nonetheless still dominates the U.S. chat app market with 125 million users, up 7.5 percent over a year ago.
By comparison, WhatsApp will have 20.5 million users this year in the U.S., up 9.5 percent.
U.S. smartphone users will use an average of 20.7 apps per month, but that figure will decline slightly in the coming years as people consolidate their behaviours into fewer apps, eMarketer predicts.
Source: Ad Age