Google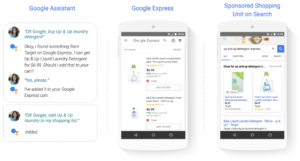 has announced a new function to its digital ecosystem called Shopping Actions, allowing customers to use its Assistant and Search engine to streamline online purchasing.
In a statement on its "Inside Adwords" blog, Google said, "Today's consumers don't just want answers; more and more, they're craving relevant, meaningful, and immediate assistance in completing their day-to-day shopping tasks." According to its data, mobile searches for "where to buy" grew over 85% over the past two years. Further, the company added: "44% of those who use their voice-activated speaker at least weekly say they use the device to order products they need like groceries and household items at least once a week."
Shopping Actions, Google said, allows retailers to present new products on any of its platforms, including through voice shopping; "Help your customers shop effortlessly with you" through shareable shopping lists, universal shopping carts, and reward and engage with their "highest-value customers."
One example Google gave in its blog was of a customer that can search for hand soap, find a sponsored listing for Target's branded soap, and add it to a cart on Google Express, then purchase aluminum foil using the Google Assistants voice search capability, and use one streamlined site to purchase all her items.
For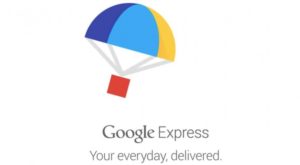 retailers, Google said that Shopping Actions uses a pay-per-sale model, "meaning you only pay when a sale actually takes place." These new actions have are located in sponsored Shopping Unit on the Google Search page, on Google's designated shopping page. Google added that organic rankings in search results for retailers will "not be impacted or changed" with this new offering.
This announcement marked an opposite approach to Amazon's retail ambitions, which recently have included acquiring Whole Foods and launching its own chain of Amazon Go Stores, and giving consumers the ability — at the behest of some marketers — to make purchases through their Alexa-enabled devices.
However, Google has now given retail partners the opportunity to use its search engine, mobile experience, AI assistant and Google Home smart devices to house and streamline consumers digital purchasing process. The search provider not only has the benefit of being the number-one used site on the internet, but has multiple smart home devices on the market at different price points, as well as the world's most commonly used mobile operating system in Android.
Target,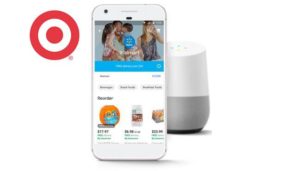 beauty retailer Ulta, and 1-800-Flowers had piloted this new function with Google. Target, which was one of Google's first partners when it launched Google Express, was also one of the first to partner on this new retail offering. Mike McNamara, Target's chief digital and information officer, said: "Our guests love the ease and convenience of making their Target Run without lifting a finger by using voice interface. And since the orders are shipped from a nearby Target store, they'll have their items delivered to their home in just two days,."
McNamara added: "Shoppers will soon be able to link their Target.com and Google accounts, creating a more personalized and intuitive shopping experience. And later this year, Target guests will be able to use Target's REDcard when shopping through Google, providing 5% off purchases and free shipping."
Ulta Beauty's chief executive Mary Dillon said: "As a long term strategic partner, Google helps us build bridges between the digital and physical experiences we offer with last mile fulfillment that leverages our stores and expands our inventory across the Google Assistant and Search."
Amit Shah of 1-800 Flowers talked about the flexibility to purchase through multiple retailers into the single cart, saying: "On Shopping Actions, you can buy something from Costco for yourself but at the same time deliver a gift from 1-800-Flowers.com to your niece who is graduating high school. From the customer's point of view, it provides a very seamless multi-channel and multi-mindset experience."
Source: The Drum