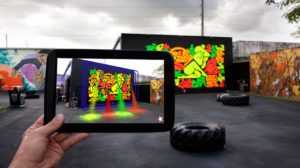 It would be a stretch to call augmented reality (AR) an emerging technology. It's been around for years and is used prolifically by a predominately teen audience, often on Snapchat. But it's not mainstream yet – widespread AR adoption has yet to become a reality.
2019 could be the year this happens. The portents are there – AR-focused updates from both social platforms and tech companies arrived in their droves last year. Google released AR shopping in apps, AR directions in Maps and AR tutorials for Android. Apple's tutorials offering, ARkit, launched in 2017 and the tech giant last year bought a company that makes AR lenses for smart glasses.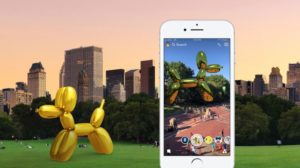 Over on social media, Snapchat is the obvious AR champion, with lenses and filters already generated and used en masse. Its focus has been mainly on adding effects to portraits, with great success – companies like Bacardi, Clairol and our own client, Fanta, have been working with them effectively for some time. Snapchat is a brilliant platform for teens, its key demographic, and its AR allows them to experiment with their identities in line with today's selfie culture.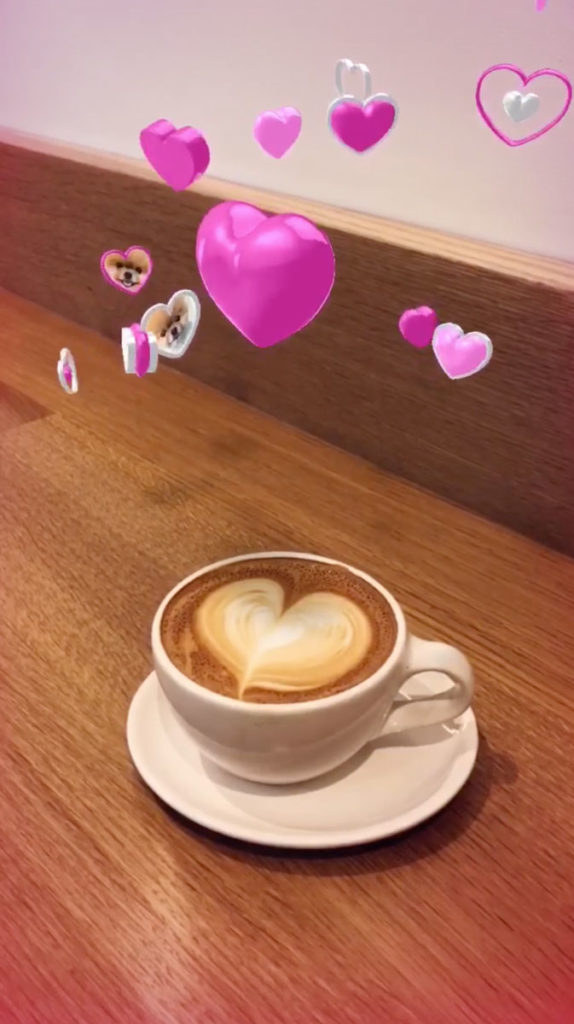 But AR's potential is bigger than just focusing on the face – creative returns here are beginning to diminish as brands flood the market with portrait-focused lens effects. Snapchat has recognised this, and started introducing AR features like body tracking via the rear-facing camera. Brands should also be thinking more broadly about AR, and how they can step up and own its next evolution on social media.
Instagram is one platform with huge, untapped AR potential. It's often the place where brands are at their most creative. Beautiful shots worthy of billboards, impactful short and now, long form video content, entertaining and fun Stories. And it does have AR capabilities via parent company Facebook's Camera Effects Platform, now re-named Spark AR. Approved partners can create custom AR filters for Stories, or 'camera effects' as Instagram refers to them, augmenting a photo or selfie with virtual effects and objects. 
This 'after effects' technique is pretty new to social – on Snapchat, filters and lenses are traditionally applied first, and then output via a photo or video. Instagram has already started allowing select brands and publishers to create these filters, and as of October, is also accepting applications from developers for an expanded closed beta of Spark AR on Instagram, which would allow them to use the Spark AR Studio to design immersive and interactive experiences on the platform. While the brand output in the few months hasn't exactly been mind-blowing, this will hopefully change as the effects move out of beta testing to a wider audience.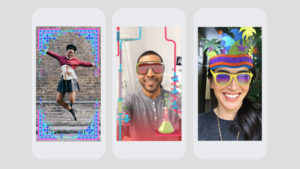 At the moment, outside of the marketing world, AR is more often than not used by developers, tech enthusiasts and younger people on Snapchat, but in 2019 this is going to change. Marketers should be working closely with the leading social media platforms, particularly Instagram, tracking and experimenting with new features as they're released. The opportunity is there for forward-thinking brands to lead the charge in bringing the technology to a wider audience, by moving it beyond selfie culture to a broader approach.
Article By Sarah Cantillon, Managing Partner, Movement.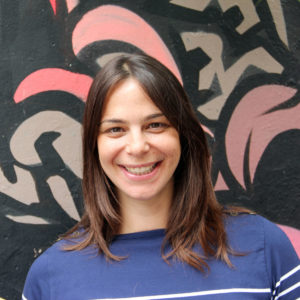 About Sarah:
Sarah has been working in marketing for 20 years, helping brands like Ford, Unilever, Coca-Cola, Vodafone, Clarins and Volkswagen transform their digital brand experiences globally. She also leads the vision and ongoing development of digital agency Movement's business.
Sarah has a wealth of digital and mobile experience, having worked as Head of Account Management and Senior Strategist for Enpocket and then Nokia, heading up Nokia's Global Ad Lab before establishing Movement in 2009. She is a champion for integrated communications and seeks to find simplicity in messaging at every stage of the consumer journey.
Source: Movement