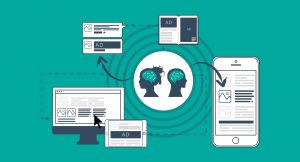 Native advertising has been a broad and somewhat murky category—encompassing everything from advertorials to bespoke, custom units to content recommendation widgets and rewarded video ads that typically run inside mobile games—but 2017 will be the year that some clarity emerges, with the broad classification breaking down into two distinct types: programmatic and non-programmatic.
"A number of factors have driven interest in native, despite lingering confusion around the term," said eMarketer analyst Lauren Fisher. Among the drivers: "The successes of in-feed platforms like Facebook, concerns about ad blocking and the growing acknowledgement that desktop-driven formats like banners just don't cut it on mobile."
Many publishers and programmatic platforms have now updated their protocols to allow for the transacting of native ads, and advertiser demand has grown, said Fisher, author of the new eMarketer report, US Display Advertising Trends 2017.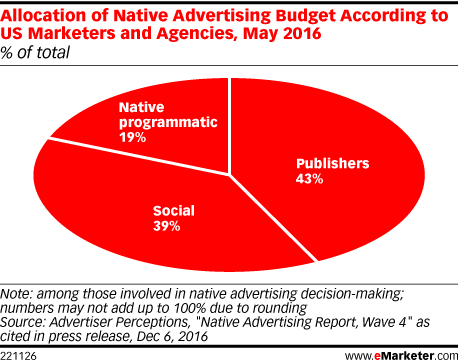 A May 2016 poll conducted by Advertiser Perceptions found 47% of US marketers and agencies that used native advertising utilized programmatic, and allocated 19% of their native ad budget to it. Respondents dedicated an additional 39% to social native, much of which could also be classified as programmatic in nature.
"While banners with native elements and in-feed ads tend to dominate the programmatic native category, I think it's likely that banners give way to in-feed ads as more publishers look to redesign their sites to better cater to growing mobile viewership numbers," Fisher said.
Meanwhile, premium, non-programmatic native types, including advertorials or branded content and bespoke units on properties such as Snapchat and Flipboard are likely to proliferate as well. "With these formats, brands are trying to drive greater engagement and brand lift without alienating or frustrating consumers via interstitials or takeovers," Fisher said.
Source: eMarketer