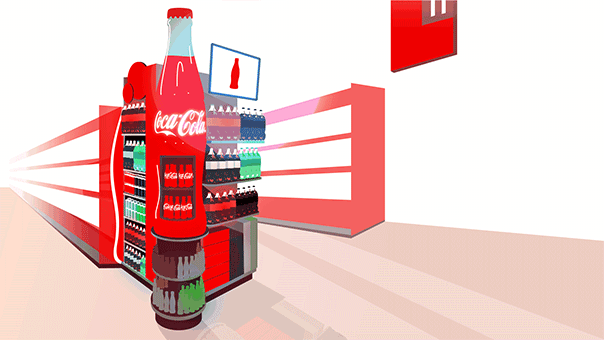 Coca-Cola has launched a 'Minority Report'-style in-store display system shows personalised messages to approaching shoppers based on data on their smartphones.
The system is powered by Google Cloud technologies and works on any HDMI-ready display that serve as grocery store aisle "end caps", restaurant menu boards and even interactive cinema posters.
The system can be used to offer custom branded video, e-coupons to shoppers. DoubleClick ad-serving software distributes targeted messaging, which can range from brand campaigns to store-specific promotional offers or even app-guided shopping lists, and delivers inventory and sales data.
Greg Chambers, global group director of digital innovation, said: "We kicked off a rapid iteration process in the spring of 2015 and had our first prototype that fall," Chambers said during a presentation at the Google Cloud Next conference in San Francisco.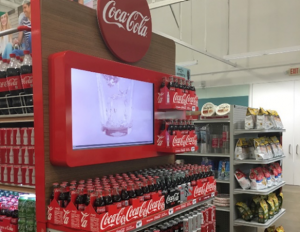 Proximity technology leverages built-in smartphone features and Google's Eddystone wireless beacon technology, allowing a store to receive and interpret a nearby user's preferences and habits to deliver contextually relevant content in real time.
"We can understand who the consumer is and get the right content and messaging to him or her at the right time," Chambers said. "We're using the power of the cloud to bring a real-time, media-rich experience to shoppers in the store."
A 250-store pilot with the Albertsons grocery chain delivered a one-month return on investment. "We also significantly increased category lift," Chambers said, "which means not only did the end-caps help sell more Coca-Cola products… everything else on the carbonated soft drink aisle, too."
Source: Net Imperative