Barneys New York, the luxury specialty retailer, announced its spring campaign, Mantle, a virtual reality experience with the Martha Graham Dance Company and Samsung Electronics America. The iconic New York institutions have joined forces to create a virtual reality short film that blends fashion, technology and contemporary dance, premiering in Barneys New York stores in exclusive designer looks straight from the runway. The experience can be viewed in Barneys New York stores with Gear VR powered by Oculus, through the Samsung VR app, and online at Barneys.com.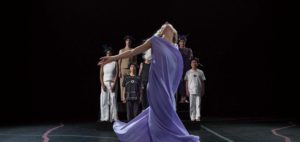 "Barneys New York has always been centered around fashion and its role within culture," said Matthew Mazzucca, creative director, Barneys New York. "By partnering with another iconic New York institution, the Martha Graham Dance Company, along with Samsung, we are proud to give our customers an immersive experience in our stores and on Barneys.com that fuses high design with art, performance, and technology. All of these elements are pillars of the experiences Barneys New York is known for."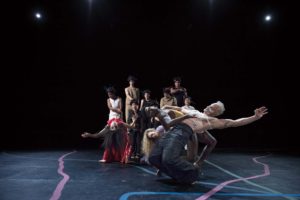 Filmed using 360-degree camera technology, Mantle tells a story through its four principal dancers from the Martha Graham Dance Company, who embody character archetypes representing parts of the human psyche: Power, Ethereal, Possessed, and The Cleaner. Directed by Theo Stanley and choreographed by Cynthia Stanley, Mantle features a diverse cast of dancers, with the four principal dancers, as well as former company members ranging in age up into their 70s, many of whom have been with the group since the days of Graham herself.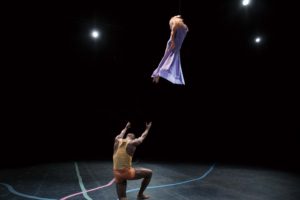 Mantle is on view at all Barneys New York stores, with its Madison Avenue, Downtown and Beverly Hills flagships offering an immersive virtual reality experience powered by Samsung Gear VR, putting viewers in the center of the performance. Customers can also experience Mantle at home through a Gear VR headset on the Samsung VR app, as well as 360-degree digital video and traditional video on Barneys.com.
"No other medium can really envelop consumers into a brand universe and create brand affinity like virtual reality. We are thrilled that Barneys New York was inspired by our Gear VR technology and the immersive storytelling that VR can facilitate," said Zach Overton, VP of Brand Experience, Samsung Electronics America. "At Samsung, we aim to create innovative partnerships, like our relationship with Barneys New York, to help brands reinvent how they connect with consumers."
Source: Barneys New York