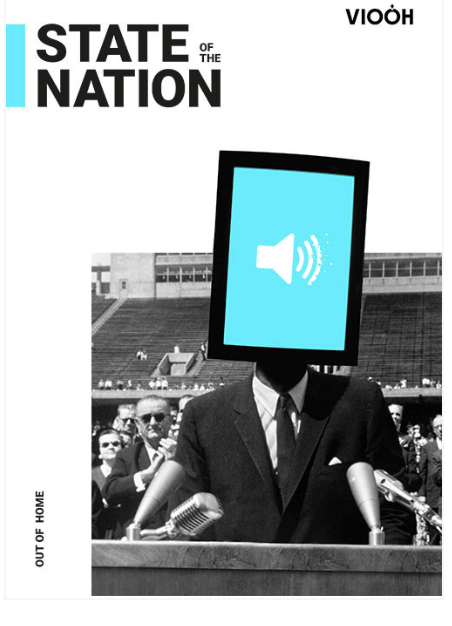 VIOOH, the global marketplace for out of home (OOH) trading, releases their exclusive predictions looking into the future of digital OOH, in their State of the Nation, 6-month update. 
In early 2019, VIOOH conducted a major piece of research looking at how technology and data were transforming digital OOH and how the market was adapting and adopting the change. Six months later, VIOOH has revisited the experts who helped shape the first State of the Nation report to see what has changed and, crucially, what we can hope or expect to see in 2020 onwards.
The message is clear: the respondents overwhelmingly believe that 2020 will be the year that programmatic digital OOH becomes mainstream. They believe that OOH budgets will grow and that it will progressively become a fixture in media plans and strategies.
As a result of this expected growth, agencies are beginning to change their team structures to accommodate programmatic OOH. They note that it will begin to shape their teams and departments and change the way they build and plan digital campaigns.
Key findings include: 
It's all about the client. We should be using programmatic, not because you can but because it can more effectively deliver towards a client's KPIs.
Programmatic must continue to prove its value and showcase why OOH deserves to be an established player in the digital ecosystem. The focus should be on underlining why digital budgets should be transferred to this channel. 
Significant growth in digital OOH will require more inventory to be traded simply and efficiently in order to access new budgets and buyers. 
Data will increasingly enrich campaign targeting, optimisation and attribution.
Building cross-team functions is a focus – respondents reported that they were building teams with digital and OOH experts.
Creativity is crucial: programmatic technology should enhance the opportunity for creative execution rather than limit it. 
In addition, VIOOH delved into its own data and found that in the past six months:
30% of campaigns were proximity-based, leveraging the opportunity for smart cross-channel campaigns.
85% were based on triggers, with many advertisers taking contextual advantage of events and situational triggers such as the weather, times throughout the day, occasions and locations. 
1.9bn available impressions, 5.6bn bid requests sent.
100+ deals have been traded via the platform.
Jean-Christophe Conti, CEO, VIOOH, said "If 2019 was the year that advertisers and agencies increasingly became aware of the benefits of programmatic in digital out-of-home (OOH) then 2020 is the year it becomes a staple in digital campaigns as the scope of what is possible becomes apparent. Programmatic in OOH is still in its early days and there are challenges with how to bring the best of this technology to the OOH industry. Luckily, we're able to learn from the mistakes of other channels within the programmatic ecosystem to ensure a smoother integration. However, we must not be complacent. As an industry, we need to work together. It is clear that programmatic trading is a multi-speed process, with some players moving more quickly than others. We need to continue to push the digital OOH ecosystem to work together and drive change to grow this medium, and truly showcase its unique capabilities to advertisers." 
The report findings will be launched and discussed at an exclusive breakfast panel on the future of Digital OOH on Thursday 31st October at The Union Club in Soho, London.
Source: VIOOH