As part of Xbox's recently-launched 'Jump in' campaign, 215McCann developed social shopping carousels to mimic shopping ads. These 'ads' contain a series of sneakers, fashion and consumer electronics but are actually fictional in-game items for some of this year's most popular games available on Xbox.
For example, a collection of shoes targeted to 'sneaker heads' will include the Tomb Raiding boots from Lara Croft, T-51B Power Armor boots from Fallout 76, and WW2 Paratrooper boots from Battlefield V.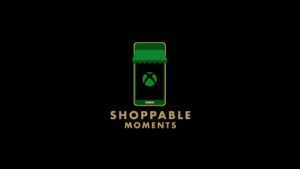 Aimed at the new generation of gamers, the sponsored Instagram shopping carousels look and feel like a familiar shopping ad unit with a series of sneakers, fashion, and consumer electronics on display, inviting would-be gamers to explore details pulled straight from the games.
Those who engage with the unit will have the opportunity to learn more about the fictional products, the games from which they are inspired, and are served a non-fictional Xbox console and game bundle offer.
A series of three shopping carousels and immersive canvas units launched the week of Cyber Monday. The execution runs during the holiday sales period, where to-be gamers are in the market for a new console (or putting it on their holiday wish list). The social campaign will run globally across Facebook and Instagram with shopping carousels and immersive canvas units.
Source: Little Black Book