Walmart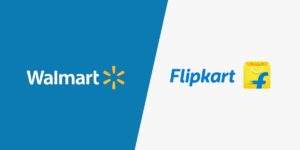 has ended its delivery partnerships with both Uber and Lyft, potentially losing the grocery giant significant ground on rival Amazon.
It is not clear the reasons why ties were severed but Walmart will use other delivery services to serve the four markets where it previously used Uber, and it will continue to push forward with its grocery delivery plans with other partners like Deliv, Postmates, and DoorDash, according to Reuters.
Uber informed Walmart back in March that it would put an end to delivery operations on 30 June – at which point the ride-hailing firm will also shut down its 'Rush' service, which delivered groceries, clothes, flowers, and other goods.
"It is incredibly hard to deliver people and packages together," a source told Reuters. "They are two completely different business models."
Elsewhere, Walmart delivers goods through eCommerce company JD.com in China and through a partnership with Rakuten in Japan.
Another significant bit of news coming out of Walmart is that it has agreed to pay around $16bn for an initial 77 per cent stake in Indian eCommerce platform Flipkart – beating off Amazon in the process.
The remainder of the business will be held by some of Flipkart's existing shareholders like company co-founder Binny Bansal, Tencent, Tiger Global Management, and Microsoft.
"India is one of the most attractive retail markets in the world, given its size and growth rate, and our investment is an opportunity to partner with the company that is leading transformation of eCommerce in the market," said Doug McMillon, president and CEO at Walmart. "As a company, we are transforming globally to meet and exceed the needs of customers and we look forward to working with Flipkart to grow in this critical market. We are also excited to be doing this with Tencent, Tiger Global and Microsoft, which will be key strategic and technology partners. We are confident this group will provide Flipkart with enhanced strategic and competitive advantage. Our investment will benefit India providing quality, affordable goods for customers, while creating new skilled jobs and fresh opportunities for small suppliers, farmers and women entrepreneurs."
Source: Mobile Marketing Magazine