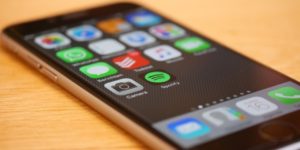 A new study on in-app ad pricing and performance has found that the average click-through rates (CTR) of in-app video ads are 7.5 times higher than display ads.
In-app videos are often full screen, which means their viewability rates also tend to be much higher than smaller display formats. As a result, consumers are much more likely to click and, ultimately, convert.
This is according to Arndt Groth, the president at Smaato, which published the study with Liftoff, a performance-based mobile app marketing and retargeting platform.
The study is based on activity across 3tn ad requests on the Smaato platform in the first quarter of 2019, as well as from over 80bn ad impressions across 33m installs and 14m first-time events on the Liftoff platform.
"Video ads have always had higher engagement benchmarks than static display ad formats. In-app video ads are no different. Videos can grab our attention and tell a brand's story in a way that static images simply cannot," Groth told The Drum.
The first quarter of 2019 saw a new record number of app downloads globally, with 10% more than in the previous year. As the time consumers are spending in-app increases, a greater number of buyers are investing in in-app advertising than ever before.
According to the IAB, digital ad spending exceeded $100bn in the US for the first time last year, with mobile advertising growing 40% year-over-year to reach nearly $70bn.
The study also found that rewarded video ads cost up to 86% less than video ads overall despite similar conversion rates across KPI. According to Groth, as rewarded video ads are most common in gaming apps, many advertisers operate under the false assumption that the users are not as valuable.
This means they tend to bid less for this type of inventory, he said, pointing out that rewarded video ads have very similar click-through and conversion rates.
"This means that rewarded video ads offer a great deal for advertisers looking to drive conversions, and advertisers should reassess their opinions of the rewarded video ad format and the users it reaches," he added.
Interstitial display ad eCPMs are 4.6 times more than banner ads, but the study found that interstitials received an average CTR 18 times higher than banners. This is because bigger ad sizes tend to drive more clicks, explained Groth.
He said that while banners are great at delivering large numbers of impressions across a wide base of users, interstitial ads are full screen ads, thus users give the ad their complete attention resulting in a much higher CTR.
The report also found that despite the wide average eCPM differences, interstitial, native, and banner display ads offer very similar cost per actions (install, registration, and purchase).
Groth said that as the cost-per-action model tends to have less price variance across ad formats than the cost-per-impression (eCPM) model, larger ad formats, and especially video ad formats, leave a more lasting impression on users.
"They also tend to have higher CTR. So, the eCPM for these formats is higher. When buying on a cost-per-action basis, however, the advertiser is paying for the completed action, regardless of which format sparked it. Therefore, ad format does not play as large of a role in the actual price."
Finally, according to the report, iOS devices have higher costs and conversion rates than Android devices across all ad formats. Groth reasoned that on average, iOS devices are much more expensive than Android devices.
This makes the people using these devices more attractive to advertisers, he concluded, which drives up eCPMs. He added that this large gap between iOS and Android devices begins to close when accounting for device cost.
You can read the rest of the In-App Engagement and Conversion 2019 report here.
Source: The Drum