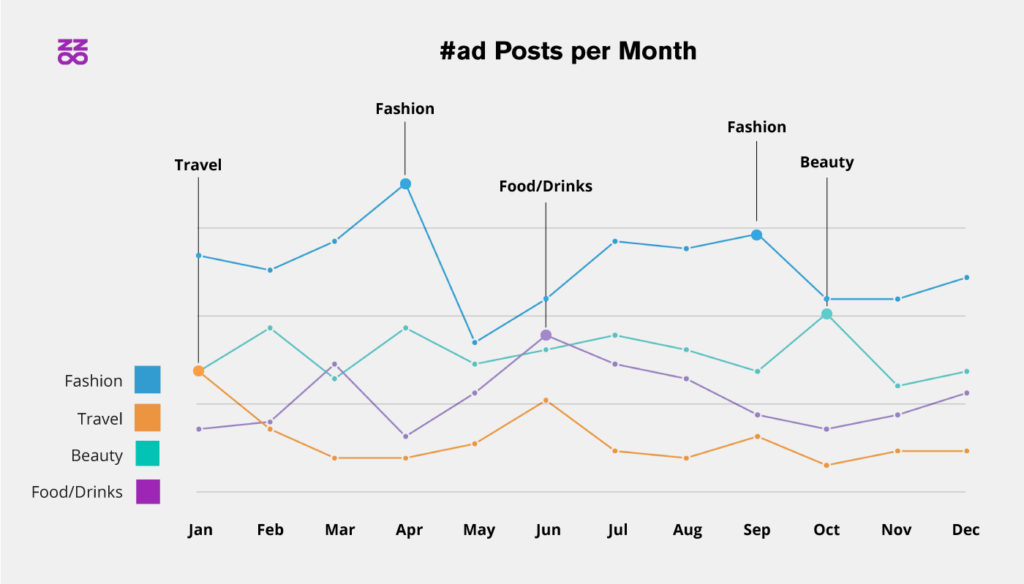 The Influencer Marketing company Buzzoole has released the results of its new research on the use of #ad on Instagram during 2018. Despite having been under scrutiny for issues such as Influencer fraud and a continued lack of transparency, the number of posts created shows a double digit growth of 42% YoY.
The analysis was conducted tracking the most common 'transparency hashtags' – #ad, #sponsored and #sp – across the globe,  using a combination of social listening tools and previous research conducted during the first half of 2018. The number of influencer-generated posts surpassed 2.6M last year, growing by more than one million compared to the previous 12 months (2,621,741 vs 1,516,349). The engagement produced grew accordingly, with 2.9bln engagements. In 2017, the overall engagement across the 1.5M #ad posts shared was 1bln interactions.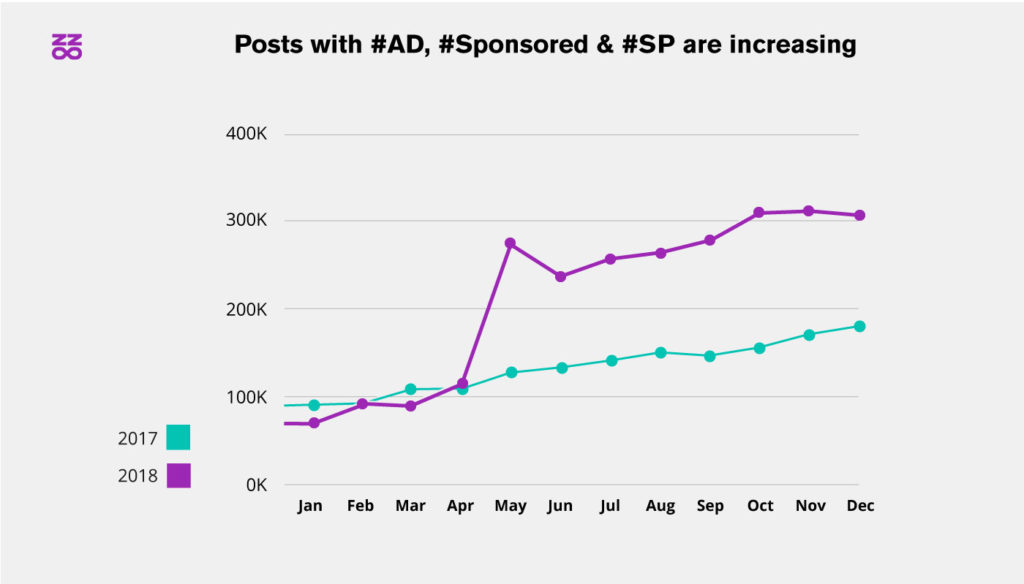 The second half of 2018 was again the semester that showed the highest increase in the number of posts: 66% of the sponsored posts were created in H2, +8 p.p. compared to the previous year. In H2 2018 the #ad posts shared on Instagram were 1.731M, 48% more than H2 2017 and 73% more than the second semester 2016.The last quarter of the year appears to be the time in which brands invest most of their online marketing budget. Even in 2017, 1.5 million #ad posts were shared on Instagram, 58% of them in H2.
Buzzoole's analysis also provides insights into the verticals and brands that have invested the most in this space. It found that Fashion (32%, -1p.p. YoY), Beauty (16%, +3p.p. YoY) and Food & Drinks (12%, -1p.p. YoY) brands were the most mentioned in the influencer-generated posts, accounting for 60% of the global sponsored content on Instagram. Globally, more than 586.9K Creators were involved, a number which shows an increase of 7p.p. compared to the previous semester.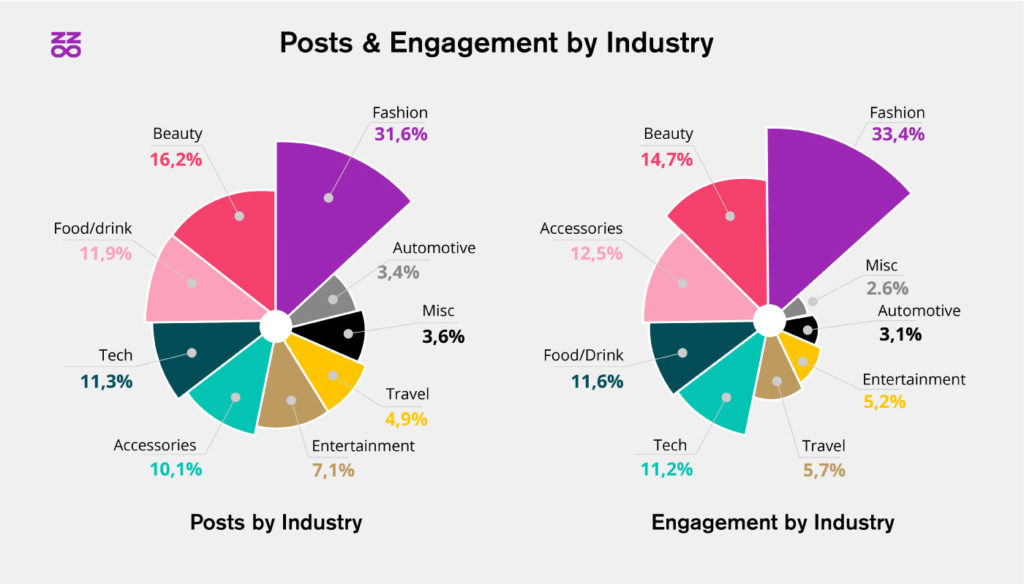 "Our data shows that Influencer Marketing is growing tremendously despite what some analysts called a difficult year for the industry." says Sarah Whitfield, CMO at Buzzoole. "This is probably due to one main reason: as brands are looking to build long-term relationships with Creators, a higher level of loyalty becomes crucial. That ultimately translates into more transparency towards their audiences – which means making clear that an ad is an ad – and more budget invested in influencer-created content, which means more #ad content is shared online."
"Keith Weed's comments at Cannes 2018 have actually encouraged the main players in this space to improve their technology and accelerate their plans to tackle fraud. As the industry matures, marketers can finally have answers to their big questions around attribution, measurement and transparency to justify a continued shift in budgets," added Ian Samuel, CCO at Buzzoole.
In its effort to double down on transparency and authenticity, Buzzoole has recently released a new proprietary technology – based on Instagram first-party data – that flags Creators likely to be involved in fraudulent practices.
Source: Buzzoole