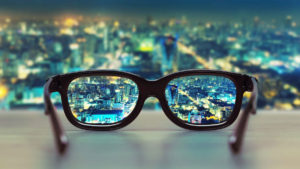 Viewability of online and mobile ads is the highest it's ever been in the UK, ahead of Germany, Australia and the US, according to new research.
The latest Integral Ad Science Media Quality Report provides benchmarks for viewability, brand safety and suitability, and ad fraud across all digital environments and channels around the world.
Viewability highest it's ever been in the UK
The report reveals that for the first time, desktop display viewability exceeded 70% during H1 2019, with the UK achieving 70.9% viewability – an increase of 7.5 percentage points year-on-year. Canada edged ahead to take top place at 73.6%, with Germany coming in third at 69.4%. Impressively, global viewability averages surpassed 60% across all formats and environments in H1 2019, reflecting a worldwide commitment to increased quality following advertiser demands.
Mobile app engagement strongest in UK
In the UK, mobile in-app environments drove the highest in-view duration at 22.52 seconds, showing that UK consumers are engaging most with mobile. UK desktop display ads hit 21.67 seconds in duration, slightly below the global average of 23.53 seconds.
Brand risk continues to decrease
The consistent decrease for brand risk in the UK continued in H1 2019, with a 1.7 percentage point drop from 4.5% in H1 2018 to 2.8% in H1 2019 for desktop display. This places the UK in a healthy third place in the global risk rankings, with Italy coming top at 1.9%, followed by Australia at 2.5% and well below the global average of 4.7% of ads found next to unsuitable content.
For video, almost one in ten (9.8%) ad impressions appeared next to inappropriate content, yet this year still saw a 0.8 percentage point decrease compared to last year (10.6% to 9.8%). Italy continued its leading streak, with low risk across video impressions for desktop and mobile (3.2% and 4.9% respectively).
Nick Morley, EMEA MD at Integral Ad Science, comments: "Our H1 2019 Media Quality Report indicates a consistent drop in brand risk for the UK, with viewability levels continuing to rise. When compared globally, the UK appears consistently in the top rankings, showcasing the current high quality of UK digital advertising. It's thanks to this level of granular and global insight that brands can protect their advertising investments in a fragmented ecosystem and ensure they drive the greatest return."
Ad fraud remains lower than global average
For media buys optimised against ad fraud, levels increased by 0.2 percentage points year- on-year, up to 0.9% from 0.7%. Despite the increase, compared to the global average of 1.1%, the UK sees less fraud, possibly due to greater awareness within the digital advertising market. The safest harbour from ad fraud is New Zealand, with only a 0.4% risk, whilst Japan takes last place with fraudulent impressions at 2.6%.
Morley continues: "UK ad fraud remains consistently below the global average. However, as we head into Q4 advertisers must stay vigilant as fraudsters chase increased ad spend during the lucrative holiday shopping period."
Integral Ad Science's H1 2019 Media Quality Report highlights brand safety, ad fraud, and viewability trends across display, video, mobile web, and in-app advertising. The Media Quality Report analysed data from trillions of global impressions, from advertising campaigns that ran between January 1st and June 30th 2019.
Source: Net Imperative