Train ticket retailer and travel app Trainline has teamed up Big Shaq, Michael Dapaah's Man's Not Hot character, to launch a digital campaign promoting Trainline's voice app through the 'world's first' voicebot rap duet.
The ad features Big Shaq going back and forth with the app, which has been built for Google Assistant, in the style of a rap duet – with the app firing back answers to his rapped travel queries with a freestyle of its own – displaying how the app can provide rail journey planning.
"In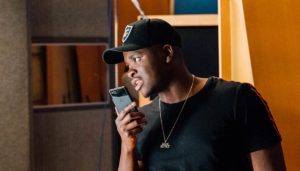 the world's first rap duet between a rapper and a Voicebot, Big Shaq put Trainline's voice app through its paces but it was more than up to the challenge," said David Slocombe, product director at Trainline. "Trainline's voice app is a great example of our mission to use smarter technologies to make travel simpler and more hassle-free."
The fun two-minute film, created by BBH, has gone live across YouTube, Snapchat, and Instagram, as well as across Spotify and digital audio channels.
Source: Mobile Marketing Magazine