ShareIQ,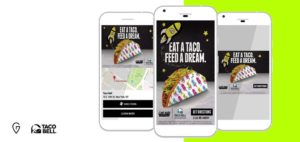 an earned media performance platform for brands, has announced an analysis of social media engagement by the top chains in the hyper-competitive fast food space.
The study revealed the data and insights shaping the social media food fight in the heated US $200 billion quick service restaurant (QSR) industry. The brands examined are a diverse group of top players across categories like burgers, sandwiches and pizza: McDonald's, Subway, Taco Bell, Burger King, Wendy's, Chick-fil-A and Domino's.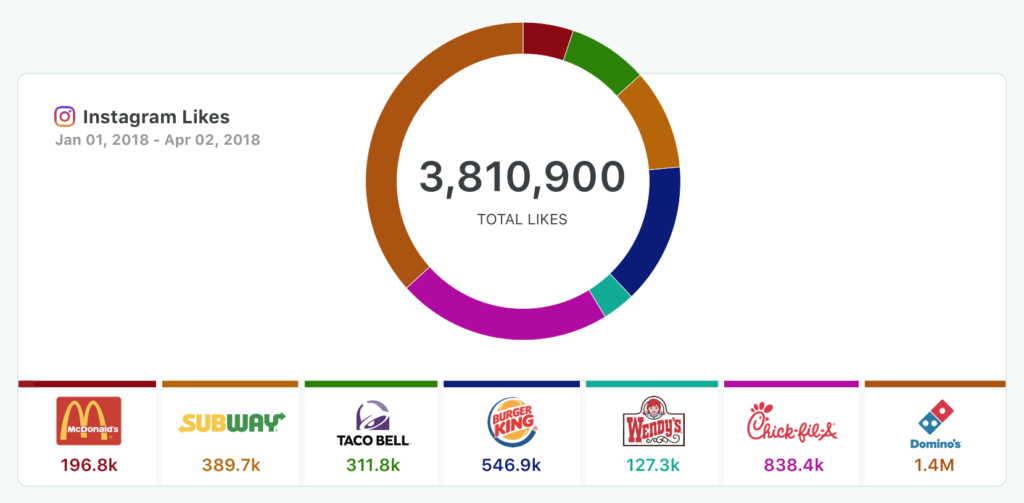 Taco Bell was the spicy champ of Facebook, racking up 29 times the engagement of Wendy's. On Instagram, Domino's took the biggest slice of the social media pie, garnering 11 times the engagement of burger flipper Wendy's.
The analysis through April 2, 2018 examined the online and social media visual content engagement for the six brands and found that while Domino's is the big cheese on Instagram, Chick-fil-A — no chicken when it comes to chasing engagement — comes in right behind. Other key insights from the report:
• While Domino's is the strongest for sheer Instagram engagement numbers (1.4 million), Chick-fil-A leads all brands in Instagram engagement rate (the percentage of followers engaging with content). The chicken champ has a 2.86% Instagram engagement rate, nearly 3 times what biggest social loser Subway gets.
• While Chick-fil-A may get less Instagram engagement overall, its Instagram engagement rate is nearly 3 times that of Domino's.
• Domino's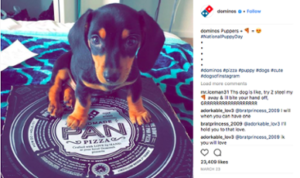 does very well focusing on offering and product content with a "food porn" strategy designed to stimulate consumer appetites with a constant stream of delicious looking pies filling their social feeds. They also successfully leverage a cross-platform content promotion strategy. Domino's top-performing content so far this year is a rare non-pizza-focused pup-tastic image.
• Taco Bell comes out of its shell on Facebook, simply crushing all comers with an engagement rate 69 times what Subway manages to get.
• Wendy's does poorly across all social media channels mainly due to posting too infrequently. Their engagement rate puts them in the middle of the fast-food pack, and if they step up their content quality and posting frequency they will do much better overall.
• Burger King may use celebrity endorsements and have nearly the same number of followers on Facebook as Taco Bell, but the brand's content overall gets a lot fewer reactions per post.
• Substandard performer Subway is in some ways the biggest fast-food loser with low overall engagement and engagement rates. The brand focuses heavily on products, with very few people and almost no lifestyle content in their social media images. Their product content is not stylized, but presents a corporate-looking brochure-like aesthetic.
• McDonalds gets high view rates for its almost exclusively video content. Their social media image strategy across Facebook and Instagram has successfully driven engagement for viral product promotions like #SzechuanSauce and their seasonal offerings.
• Exceptionally viral, offbeat product launches and offers do really well on social media for Taco Bell, leading to some of their top-performing content this year. They also regularly change social style and aesthetics, keeping their feeds fresh and their fans coming back for more.
Source: ShareIQ