If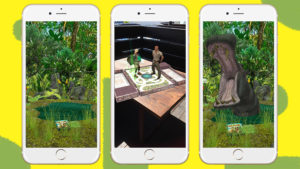 you've ever wondered what it's like to play Jumanji, Sony Pictures has good news for you.
To promote the release of Jumanji: Welcome to the Jungle, the company is using augmented reality to give Snapchat users a feeling of what it's like to be inside of the hit movie, which debuts today on DVD, Blu-Ray and 4K UHD. Copies will feature Snapchat Snapcodes on the packaging to unlock two branded World Lenses.
Anyone who stops by a retail outlet selling the film will be able to scan the Snapcode without even buying to unlock a special Snapchat 3D World Lens, which turns the user's real-life environment into an animated jungle.
For those who purchase the movie, a second Snapcode hidden inside of the packaging unlocks another 3D World Lens, which shows actors Kevin Hart and Dwayne Johnson hopping outside of the Jumanji world and onto an AR version of the board game to discuss what to do next.
"Part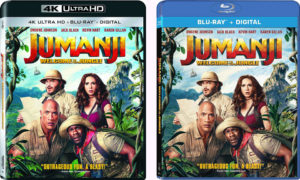 of the fun of this movie is really getting to immerse yourself in this jungle world where you have this larger-than-life animals coming at you," Longo said. "But also, the characters in the film and our talent was such a strong driver of interest for people to see this movie over and over."
To create the AR experience, Sony partnered with Fisherman Labs, which has worked with Sony over the past 18 months on other projects including virtual reality initiatives. According to Sony, this is a first for the studio, and it's the first time Snapcodes have been used on home entertainment packaging.
Within Snapchat, Sony will also be running 10-second ads, which will target users that have engaged with the movie in the past. Ad targeting is also focused on users that are Walmart shoppers or DVD buyers.
"[The characters] get to go inside the film," said Nicole Longo, Sony's director of brand marketing. "It's a video game world. This is a fun way that fans get to experience the same type of thing."
Source: Adweek