Social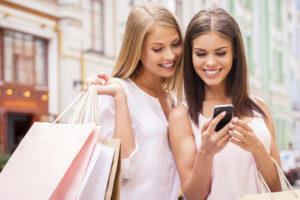 media platforms are leading millennials to spend more money on their phones than ever before – with UK Snapchat users 300% more likely to buy items on their phones than the average Brit.
With 33% of British Snapchat users happy to spend more than £100 on mobile, it puts them at 74% more likely than the average Brit to spend that amount.
According to the study of 2,000 UK consumers, commerce marketing technology company Criteo also found that 64% of people that use social media platforms at least once a week have made a purchase on a smartphone.
Furthermore, millennials are the least likely age bracket to be swayed by price when it comes to a repeat purchase, while being more likely than average to be incentivised by free personalisation, free gifts, and added experiences.
On top of this, 10% of 18 to 34-year olds said they would prefer to book a flight on their mobile, while 12% would rather book a whole holiday. And 8% of 18 to 24-year olds would prefer to buy a car via mobile.
Source: Mobile Marketing Magazine