Smaato,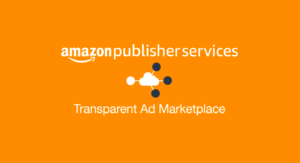 an advertising platform for mobile publishers and app developers, announced it has integrated with Amazon Publisher Services (APS) to provide Smaato's in-app demand partners with access to Amazon's Transparent Ad Marketplace inventory. In response to publisher requests, Smaato is one of the first mobile ad exchanges to participate. Through a server-to-server integration, publishers using APS will benefit from Smaato's global in-app demand, which currently makes up 96% of global ad spending on their mobile-only exchange, while Smaato receives more direct access to a broad range of quality supply.
The addition of Smaato's massive global mobile demand to Transparent Ad Marketplace adds value to buyers, who benefit from scale on premium apps, and sellers, who enjoy increased competition for their inventory, potentially increasing prices and revenue. Smaato's expertise in both in-app monetization and RTB auction mechanics, combined with world-class customer service, ensures that its demand partners receive extensive value from Smaato's new integration.
"We are excited to expand Smaato's premium mobile demand to publishers using Transparent Ad Marketplace, continuing our pattern for being an early adopter of integrations and partnerships that benefit our customers," said Ragnar Kruse, CEO and Co-Founder of Smaato. "It's crucial for our mobile-only demand partners to reach their audiences in apps where consumers spend their time, and APS helps us extend Smaato's global footprint."
"Smaato's integration into the Transparent Ad Marketplace brings our publishers strong demand with a global footprint," said Ken Leeder, GM of Amazon Publisher Services. "We are dedicated to helping our app publishers monetize their content by connecting their users to the brands they care about the most, and with access to Smaato's mobile-first global demand, we can deliver exactly that."
Smaato handles as many as 19 billion mobile ad impressions a day and reaches more than 1 billion unique mobile users monthly. Its platform connects 10,000 advertisers with more than 90,000 app developers and mobile web publishers, it says.
Source: Smaato