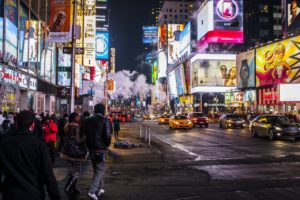 The global digital out of home (OOH) market is expected to exceed more than $5bn by 2022 at an annual rate of 10% as a result of boost in programmatic advertising.
According to MarketWatch, the report by Market Research Engine states that the major driving factors of global digital OOH market are increased spending on programmatic advertising, increasing focus on business intelligence and rising market competitiveness and technological Innovations in display technologies.
Meanwhile, the increasing trend of online/broadcast advertisement is the restraining factor. The opportunities for global digital OOH include the rising demand for internet of things (IoT) and emergence of the cloud platform and increasing usage of virtual and augmented reality in digital OOH advertising.
Developing equipment suitable for all weather conditions and lack of standards for interoperability between devices remain the challenging factors of global digital OOH market.
Source: The Drum