To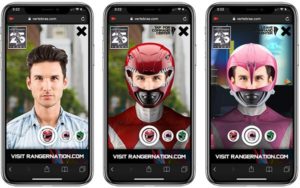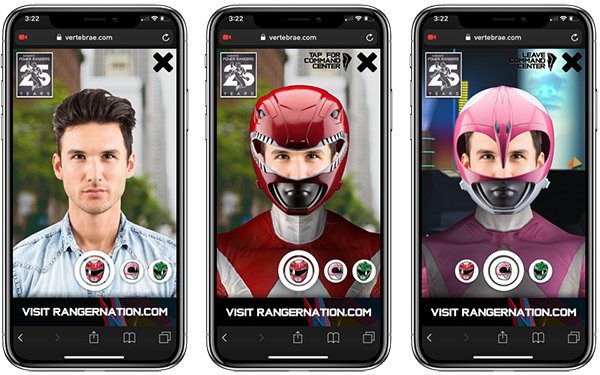 celebrate 25 years of Power Rangers, the iconic superhero franchise is launching a a multi-environment mobile web augmented reality ad campaign.
The AR experience, on premium publisher sites across Chrome and Safari mobile web browsers, allows fans to morph into their favorite Power Ranger. This is part of Saban Brands' 'You've Got the Power' campaign leading up to the official anniversary of Power Rangers in August.
Power Rangers is celebrating 25 continuous years on TV, making it one of the longest running children's live-action series, with 900 episodes aired to date, according to the announcement by Saban Brands.
The AR experience was created by Vertebrae, an augmented and virtual reality platform company.
"With Vertebrae, we are able to widely distribute this multi-faceted experience built specifically for the fans to bring Saban's Power Rangers to life through an innovative mobile AR campaign," stated Janet Hsu, CEO of Saban Brands. "Since the 'Power Rangers' premiere in 1993, fans have imagined themselves as Rangers and with this immersive experience, fans can put themselves in the Rangers' helmets to unleash their inner superhero, right on their mobile devices."
To participate in the AR experience, a person taps on a banner ad, taking them to the Power Rangers AR experience, where face-mapping technology tracks the person's face, activating the carousel of Power Rangers helmets and armor, which the viewer can then try on and take a photo.
Source: MediaPost