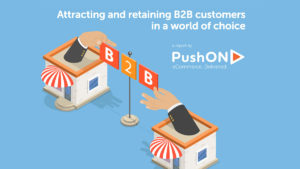 Forget product availability or price point, it's poor website usability that is losing valuable trade for eCommerce businesses. 
According to new research by full-service e-commerce agency PushON, a quarter of business customers would shun a company that had poor website usability, choosing to shop elsewhere.
Of the 500 UK business decision makers that were surveyed, 25% said a website's usability is the most important factor when deciding where to purchase supplies from online – more so than user reviews (21%) or product offering (18%).
Aside from poor UX, the other most common issues B2B customers faced when shopping online was a lack of customer service (32%), issues with visualising products (20%) and problems with bulk orders (20%).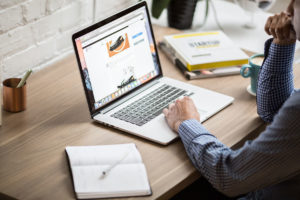 "Our research has shown that the majority (80%) of B2B customers would be more inclined to purchase products for their business online than in a physical store. However, our research has also uncovered that, worryingly, a large number of e-retailers do not appear to have their online offering ready for this yet," commented Sam Rutley, managing director at PushON.
"In a world where online commerce is rapidly overtaking the physical store, business owners need to ensure their websites are up to scratch if they are to remain competitive. Websites need to offer a good online customer experience and our research shows that they need to be easy to use and navigate, offer strong customer service, as well as clear, concise product information."
"There is no point having an online proposition, if the front end provides an off-putting experience for anyone using it. In today's competitive and challenging retail landscape, customers expect their B2B shopping experience to match the B2C experience. Now is the time for B2B e-retailers to review their offering in order to maximise their sales opportunities," concluded Sam.
Source: PushON