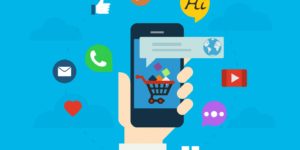 Research released on October 4 has shown that retailers that focus their marketing budgets on social media and smartphone campaigns might be on the wrong track – across the UK, fewer than one in ten shoppers (9%) say that social media forms part of their purchase journey.
In addition, more than half (54%) still use a home computer or laptop when they carry out online research or look for inspiration before making a purchase, whereas only 38% use their smartphone.
The study was conducted by media agency UM among 4,800 adults in the UK. It found that the categories where social media has the most influence are when people buy a new kitchen or bathroom (15%) or beauty products (11%).
By comparison, only around one in 17 (6%) DIY/garden centre shoppers and only 7% of fashion/apparel shoppers say that social networks play a role in their purchase.
Across all categories, the most popular source of online inspiration and research is Google, used by around two-thirds (63%) of UK shoppers. And among those who do get their inspiration from social media, different platforms are influential for different products:
Half (49%) of grocery shoppers get inspiration from Facebook
39% of kitchen/bathroom buyers look at Pinterest
Beauty product shoppers mainly use Facebook (34%) and YouTube (31%)
Clothing shoppers do their research on Facebook (25%) and Instagram (21%)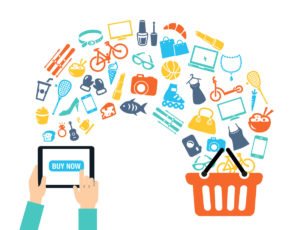 Glen Parker, chief insight officer EMEA at UM, comments: "Brands need to look at turning social platforms from a place of inspiration into something that prompts an actual purchase. Instagram, for example, is great at building engagement but sometimes integrating a purchase mechanic on the platform itself can feel incongruous. One way to do this is to integrate social content into retailers' shoppable channels instead. For example, having social feedback in the stores themselves or on their websites via reviews, user photos and influencer content. Developing an Instagram campaign for your brand just because you think 'that's where all the millennials are' is unlikely to bear fruit.
"Similarly, websites need to be mobile-ready but 'smartphone first' may not always be the right way to approach digital marketing – particularly for fashion and grocery brands. Laptops and PCs are still the main device people use for research and inspiration, probably while at home or at work rather than on the go," added Glen.
Overall, three-quarters (76%) of UK consumers say they do research or get inspiration online before they make a purchase. The shoppers most likely to use a smartphone for that research are those looking to buy food and drink (55%) and alcoholic drinks (47%), which are often purchases decided upon while people are out of home. The least likely to use their phone to get inspiration are people shopping for groceries and fashion (both 32%).
Glen concluded: "The research clearly showed that the majority of British shoppers do their research and look for inspiration online before they buy. Retailers need to understand the omnichannel nature of the purchase journey and how their particular category fits in. If you understand how, when and where shoppers look for inspiration, you can develop the right approach to ensure they seek out your products ahead of the competition."
The UK findings are part of a broader analysis of consumer shopping habits and behaviours compiled by media agency UM for its Retail Buying Study 2018, which covered more than 50,000 shoppers in 11 countries across Europe.
Source: UM