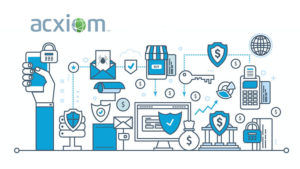 Faced with significant challenges in the UK retail sector, new research reveals that retailers are emphatic about the importance of data and customer insight when it comes to long-term success.
The new findings from marketing data and services expert Acxiom, revealed that nearly three quarters (74%) of retail decision makers believe their businesses couldn't operate effectively without customer data and, 89% believe that those who capitalise on their data are more likely to be successful.
Over two fifths (44%) of retailers agreed that a trend of customers 'expecting more for less' was proving their greatest business challenge, followed by increasing business overheads and costs and changes in customer buying habits.
Their top priorities for the year ahead in meeting these challenges centred around growth through new customer acquisition (59%), improving their online presence (52%) and offering greater levels of customer service (50%).
The independent survey of over 60 senior retail marketing and data professionals found that most are focusing on improving the overall quality of their customer data and ensuring compliance with legislation (both at 56%), followed by creating a seamless customer experience, and using that data to shape marketing strategy.
This recognition of data's role in supporting their service offerings and understanding of customer needs in more detail, highlights the industry's drive to evolve and keep pace with both customer needs and the retail landscape.
Unsurprisingly, some 82% of retailers say data is a key investment area for their business, with 59% focused on getting more out of their data to effectively connect with consumers. Furthermore, an emphatic 97% of retail respondents agreed that the data they hold on their customers is important, a figure second only to the finance and insurance sectors.
Lisa Packe, Commercial Director at Acxiom comments, "In such a fiercely competitive environment, retailers recognise that the fundamentals of retail still dominate, namely being able to understand customers and respond to their changing needs. With more choice, more access to information and less incentive to be loyal, today's shoppers are much more in control of their relationships with brands. To realise the potential of data in creating a better customer experience for people and in turn, better marketing results for the brand, it's now clear retailers absolutely appreciate the fundamental importance of combining the right data and technology to make a difference to customers."
Source: Acxiom