Netflix was the world's top earning non-game mobile app in 2017, according to SensorTower's new year-end report, with Tinder finishing second.
Netflix saw gross subscriber revenue of approximately $510m last year according to the report, representing a 138% increase or about 2.4 times the $215m users spent in the app during 2016.
Netflix was also the highest grossing non-game app on Apple's store, while it ranked below HBO Now on Google Play, where Tinder was the top app by worldwide revenue.
Tencent Video saw it's ninth position jump from 2016, as it ranked fifth overall for 2017 and third on Apple's App Store. The app didn't make the top 10 on the Play Store, which was expected as Google's platform is not available in its largest market, China.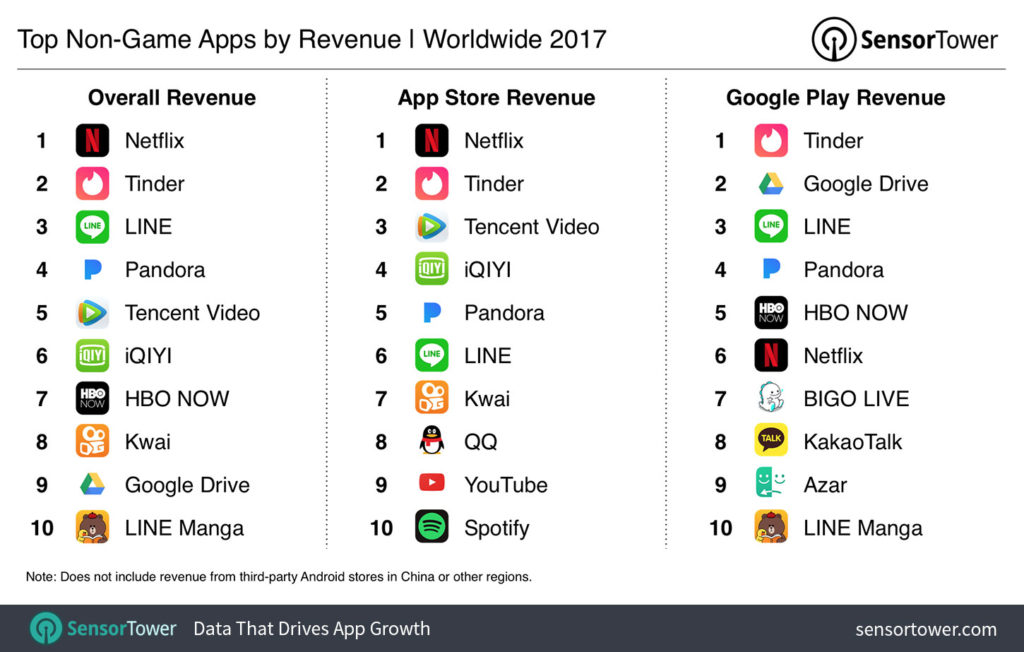 Meanwhile, WhatsApp powered ahead of Facebook as the first-time app installed per App Store or Google Play account. However, Facebook app continued to dominate the top of the overall and Google Play download charts.
In 2017, the app download research was topped by Spotify.
Source: The Drum