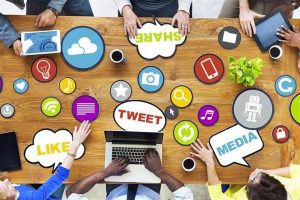 Money-saving and travel came top in a poll that asked younger Brits what type of account they are most likely to follow on social.
The poll revealed 25% of 18- to 24-year-old respondents were likely to follow a money-saving account. This was followed by travel and political accounts, which proved more popular than pet and animal, food and beverage and beauty or fashion content.
The survey was commissioned by marketing network Affilinet, which asked 2,004 Brits: "What kind of accounts are you most likely to follow on social media?"
Answers were categorised by age group: 18-24, 25-34, 35-44, 45-54 and 55+ years old.
Accounts most likely to be followed by 18- to 24-year-olds on social:
Money saving: 25%
Holiday / travel: 20%
Political Interest: 19%
Health & wellbeing: 17%
Food & beverage: 17%
Pets / animal: 16%
Beauty: 8%
Fashion: 7%
Property: 6%
Interior: 5%
Helen Southgate, the UK managing director at Affilinet, said: "Social media is such a central part of millennials' lives and it's really insightful to see the accounts they follow. I think that this is a definite sign that young adults are tuned in to current affairs involving themselves in money-saving, travel and politics. Brands wanting to target millennials can learn a lot from their social media habits and preferences."
Source: Campaign Live