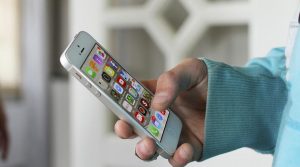 For the app economy, 2016 was a great year with $52 billion is gross consumer spending on mobile app stores. Close to $77 billion was spent in mobile in-app advertising this year, shows data from data firm App Annie. The firm believes that 2017 will be 'another banner year for the app ecosystem'.
Talking about the app economy in 2017, Industry Analysis Director at App Annie, Sameer Singh said, "In addition to key platform innovations and continuing growth of mobile-first companies, more companies from traditional industries will realise that mobile is no longer an optional investment."
Singh pointed out the expected spending on app store and mobile advertising will hit $166 billion next year with gross consumer spending to constitute $65 billion. The report says mobile gaming will remain as the primary driver for this spending, but subscription to media streaming and dating apps will also see a faster growth.
The report claims that in-app advertising on mobile apps will reach $101 billion in 2017 – close to a 30 per cent rise from their predictions of ad spending in 2016. Video platform apps, social media and games will be the key areas that will be getting most of this revenue. "Within these categories, mobile video ad formats will experience the fastest revenue growth", said Singh. "In addition, brand advertising will be a strong contributor, growing to 12.5 per cent of total mobile in-app ad spend," he added.
Apps related to banking and quick-service restaurants are also expected to see an uptick in 2017. Netflix, which was hailed as a potential disruptor to traditional pay-TV will find difficulty in replacing the existing TV paradigm, because of its limited library and premium subscription services. Short-form and live video platforms like Facebook and YouTube (and soon Snapchat) will see growth in the coming years.
Facebook is expected to lead the charge in instant messaging apps in 2017 with the integration of Facebook Pages with its chat apps like WhatsApp and Facebook Messenger. Chatbots will play a limited role in 2017 as AI is still not capable enough to carry on complete customer service conversations.
Source: The Indian Express