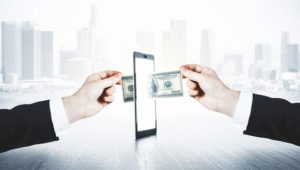 Following a 6-fold growth between 2013 and 2018, mobile advertising revenue is set to fall to a 12 percent CAGR, reaching a market value of USD 222 Billion in 2023, according to the latest report by Strategy Analytics.
The mobile share of digital advertising will grow rapidly in less developed advertising markets but in advanced markets the share over mobile is reaching a plateau due in part to increased cautiousness following Facebook's Cambridge Analytica scandal and the implementation of GDPR in 2018.
By 2023, mobile advertising will account for 58 percent of all digital in markets where multi-device use is high, like the US, while in mobile-centric markets like India it will reach 71 percent. The report added that Asia-Pacific is currently leading the mobile transition, representing around 44 percent of global mobile ad spend across the period. At a country-level and in terms of absolute ad spend, the US, and mobile-first markets China and Japan will remain leaders although their positions will erode.
Search is set to continue as the dominant mobile advertising format with 47 percent of ad spend across the period while mobile video ad spend will be the fastest growing (+16.5% CAGR over 2018-2023) driven by the adoption of 6-second mid-rolls, and vertical ad formats by industry leaders Snapchat, Facebook and more recently YouTube.
However, the report adds that restrictions imposed on customer data collection in Europe will be particularly felt as advertisers and publishers figure out the best approach for delivering targeted advertising while complying with regulation.
Source: Telecompaper