JD.com,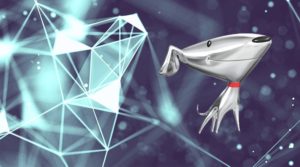 one of China's biggest eCommerce retailers, has launched an accelerator program which will focus on the development of artificial intelligence (AI) and blockchain technologies.
The AI Catapult program, which begins in March, will partner with blockchain startups to build new business, and create and test real-world applications of their technologies. Members of the program will be able to work with teams across JD and help to implement AI and blockchain tech across the eCommerce giant's business functions.
"JD is in a unique position to explore the potential of AI and blockchain in global commerce," said Bowen Zhou, VP of JD.com's AI platform and research division. "We are excited to work with some of the world's most innovative startups to explore ways we can scale these cutting-edge technologies for the future of retail and other industries, as well."
The Beijing-based program's first batch of companies includes Chinese fintech startup Bankorous, Australian cryptocurrency firm CanYa, Singaporean blockchain-powered database service Bluezelle, and London-based blockchain-powered eCommerce payments and ID platform Nuggets.
JD says the program will also help its AI research division to focus on scalability, security, privacy, efficiency, and energy consumption in relation to AI in blockchain. Furthermore, the company will invest in the growth of AI and blockchain through commercial, strategic, and research partnerships.
Source: Mobile Marketing Magazine