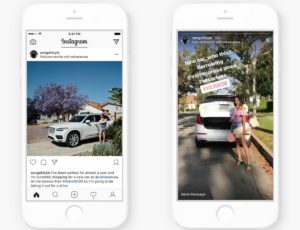 YouTube is no longer the number one location to view influencer content with the Google-owned platform being eclipsed by Instagram, according to a report from Rakuten Marketing and Viga.
The research, which saw 1,000 UK consumers and 200 UK marketers surveyed as part of a global study, found that Instagram is used 65 per cent of the time to view influencer content, three per cent higher than YouTube.
It was also revealed that the influencer marketing continues to have a significant impact on consumers. 81 per cent of consumers have made a purchase by following a link shared by an influencer. 26 per cent of those people are spending more than £500 on items recommended by influencers.
When the relationship between the brand and the influencer has been properly disclosed, 97 per cent of consumers say they trust the influencer. Globally, 43 per cent of consumers trust influencers to provide an honest view on a product or service.
Despite this, it's important for brands to strike a balance with their influencers because, while 62 per cent of UK consumers discover products and brands from influencers on a weekly basis, 31 per cent of them say they would stop following an influencer if they posted too much promotional content.
"Influencer marketing has come a long way and understanding from consumers, brands and influencers themselves has grown. People increasingly appreciate the work and financial investment involved in making great daily content," said Anthony Capano, managing director EMEA at Rakuten Marketing.
"However, this level of consumer savviness comes at a price: if influencers are promoting products that aren't a natural fit, audiences will switch off. It's about being authentic. Brands must prioritise partnering with influencers that align with their brand values. Influencers must prioritise promoting products that align with their own 'brand' or risk losing their audience."
Source: Mobile Marketing Magazine